Decorating windows with blinds and curtains is a common practice among homeowners. However, more and more homeowners are now choosing to leave their windows bare instead.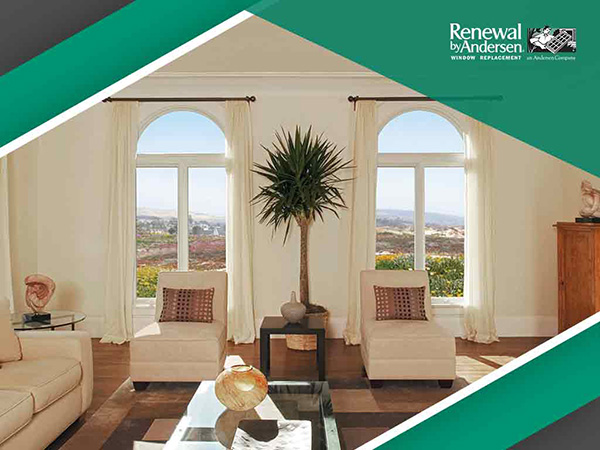 In this post, your leading local windows and patio doors provider, Renewal by Andersen® of Central Pennsylvania, discusses some advantages of bare windows.
Opens Possibilities
Window treatments can transform the way a room looks and can give you privacy. However, in activity areas like the dining room, living room and the kitchen, you can probably live without them.
A window without any coverings or obstructions can make your home so much brighter. You also save on energy costs since the abundant natural light reduces your reliance on artificial lighting. Bare windows are perfect for minimalist homes because the windows look clean and uncluttered.
Better Views
In areas of the home where privacy isn't as big of a concern–like the dining room–consider whether the benefits of removing the vertical blinds from your hinged french doors outweigh the cons. Doing so will allow you to enjoy a wider view of your backyard. It also allows for more freedom in decorating as you won't have to worry about coordinating other design elements of the space with your curtains.
When it comes to improving your home's appearance, less is sometimes more. You can emphasize your windows indoors by painting the sashes black. This works well in contemporary homes. The black color creates a frame that makes the outdoor view look like artwork.
Expansive windows can be decorated without blocking the view with moldings and casings. Doing so adds texture to the room while making it look more spacious. Take note that north-facing windows are best kept bare as they don't let in direct sunlight. South-facing windows can be covered by shades or blinds during midday when it gets too warm.
Choose Renewal by Andersen for beautiful replacement windows and doors that look great on their own, without treatments. We also offer high-quality sliding contemporary doors and custom windows. Call us at (717) 591-4900 or complete our online form for a free in-home consultation.  We cater to homeowners in State College and Reading, PA.