1,400+ Client Testimonials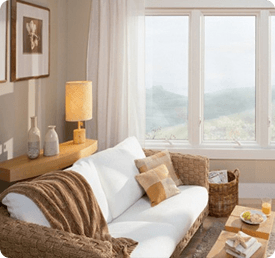 Here at Renewal by Andersen, we pride ourselves with our customer service and strive to ensure satisfaction from all of our customers. But don't just take our word for it, read what some of our happy customers are saying about us.
The installers were terrific! Very friendly and worked hard. Great job!


Tom F.

Was amazing, fast and complete service.


Steve & Cassidy P.

Great job! They did not waste any time.


Shelly S.

Excellent job! Very personable and professional.


Rex H.

Rick, Mike, and Jay did a great job installing the windows and taking care of the property, I would recommend this group to anyone.


Paul & Tara H.

Excellent work, and very neat!


Naomi & Sam S.

Very professional, very happy. Thank you.


Mike & Elizabeth Q.

Very professional install.


Joseph & Pamela G.

Smooth process from start to finish.


Jeremy & Barbara D.

Excellent job. Very pleased with workmanship.


Hy & David L.

Very efficient in a timely manner.


Gloria & Ronald M.

The installers were courteous and hard working.


Diane W.

Just want to add installers were great!


Dave & Betsy E.

Everything was fine, the gentlemen that came did a good job. They put down the tarps and were neat and efficient.Polite/professional? Yes. 10's? Yes I would say so. Favorite part/what stood out?Everything was done efficiently and the gentlemen that worked did what they were there to do, we hardly knew they were coming and going from one window to the other.


Tasneem R.

Wonderful! Yeah they did a very nice job and the windows are beautiful. We're very happy with it. Polite/professional? Oh yes, very professional! They did a very nice job on everything. 10's? Yes, oh yes. We'd be happy to fill out the survey. Favorite part? I'd say everything; everything fit perfect and the windows are made in such a beautiful way and we're very happy with them.


Charlie S.