1,100+ Client Testimonials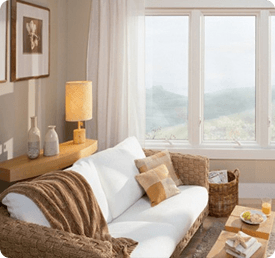 Here at Renewal by Andersen, we pride ourselves with our customer service and strive to ensure satisfaction from all of our customers. But don't just take our word for it, read what some of our happy customers are saying about us.
Scott was a pleasure to have in our home.


Richard & Barbra T.

Appears all windows are installed professionally.


Charles & Linda S.

The new door looks great. Installers did a great job.


James & Joyce G.

Great job done. Look fantastic.


Ruth H.

They were courteous and friendly & professional. I was very happy with them and their work! I would definitely recommend your company and your employees!


Dolores S.

Very professional, courteous and friendly.


Jeff & Karen C.

Installers were wonderful & exceeded expectations.


John & Marina B.

Did a very professional job.


Ken & Judy R.

Installers did very good work. Very kind & courteous.


Ronald & Carolyn H.

Very professional – job well done.


Jerome & Debbie D.

The guys were great and very thorough. The day was enjoyable.


William & Karen K.

Excellent work, great team spirit.


Dr. Robert E.

Very considerate and work was done efficiently and carefully and the area was thoroughly cleaned upon completion. Would recommend Andersen.


Richard L.

They did an amazing job. I am so thrilled with the look of the windows and entire installation process.


Sarah D.

5 gold stars. Would have given them some extra had I had any cash. Windows look fantastic, did a good job cleaning up. Interesting to watch.


Donna K. & David R.