1,200+ Client Testimonials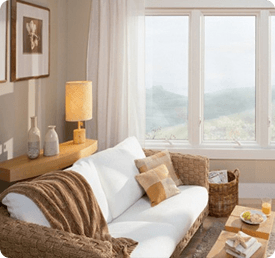 Here at Renewal by Andersen, we pride ourselves with our customer service and strive to ensure satisfaction from all of our customers. But don't just take our word for it, read what some of our happy customers are saying about us.
Courteous, professional, efficient and neat. Excellent quality product. Very happy customers!


Tanya W.

All work completed in a professional and timely manner.


John & Nancy E.

Fast and easy process. They made this painless. Thanks to my install crew.


Brad O.

Absolutely professional in every aspect. Windows look great.


Paul & Joan B.

The gentlemen did a fabulous job. I would use this company over and over again. They were great.


Mary K.

Everything done professionally. The look is really great.


Lilly H.

Excellent workmanship, steady, fun!


Larry & Carol H.

Very good work and friendly.


Maryann W.

They were really good and polite.


Betty & Robert S.

Installers were friendly and did some things which I asked them to do. Great job and very efficient.


Anothony F.

Great crew – very efficient – personable


Ed & Sherry T.

Great job by all the guys and girl. Very pleased with all the work they did. Couldn't have asked for a nicer crew. Thank you!!


Roger & Connie F.

Very satisfied. Very good with instructions. Highly recommend. Great installers.


Cozette & Michael H.

Great team! Professional installation!


Caroline & James D.

Your installers did a fantastic job! We are extremely pleased with their workmanship and customer service.


Ronald K.

The installer and workman did a great job. No complaints. Great job done.


Gary & Dorothy W.

Installers were all professional and courteous, love the new windows. I would recommend your company to anyone of my friends or family.


Dipech M.