The United States encompasses a wide variety of different climate zones. As such, the replacement windows of a home in one part of the country differs greatly from the ones needed in another. As the leading manufacturer of windows and doors, Renewal by Andersen® offers a wide variety of energy-efficient products that can meet the unique requirements of a Pennsylvania home.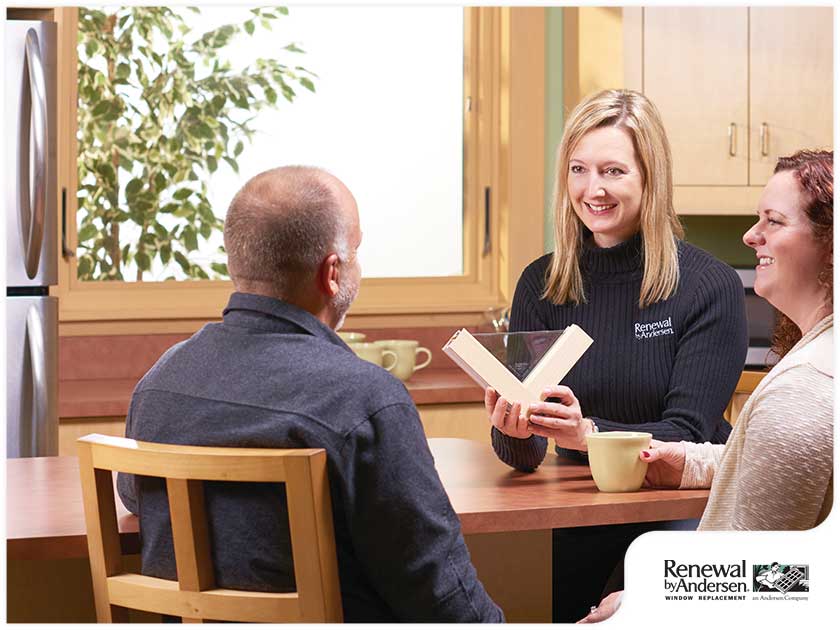 A major component in determining energy efficiency in any window product lies in the glass. Let our experts at Renewal by Andersen® of Central Pennsylvania give you a quick overview of the different glass products available to you and help you choose one that's best suited for your needs.
High-Performance™ Low-E4® Glass
All Renewal by Andersen windows come standard with High-Performance™ Low-E4® glass. This glass is perfect for reducing solar heat gain by stopping UV rays from entering your home. It's designed for homes in hot and humid climates although PA residents have used it as the glass option for their east-facing windows.
High-Performance™ Low-E4® SmartSun® Glass
This offering also comes with HeatLock™ technology, designed to reflect heat back inside your home. This makes it the highest-rated glass for homes in colder climates. HeatLock helps keep your home warm and cozy even during the coldest of winter days.
High-Performance™ Triple Pane Glass
Maximize the efficiency of your double-hung, picture, and casement windows, with this Triple Pane Glass offering. It's extra layer of heat-insulating glass is the perfect way to keep your home warm in the winter and cool in the summer. The triple panes are also effective at blocking out any outside noise, making this ideal for homes in urban settings that get plenty of traffic.
Explore more glass and glass finish options with the help of our professionals at Renewal by Andersen® of Central Pennsylvania, your leading provider of replacement windows and doors. Give us a call at (717) 929-8610 or fill out our contact form to schedule a consultation and request a free estimate today. We serve homeowners in York and other nearby areas in PA.