A key aspect of designing your home is choosing the right combination of patio doors and windows. But with the numerous options available on the market, it can be tricky to find the best mix and match of styles. In this post, Renewal by Andersen® of Central Pennsylvania shares some popular window-and-door combinations that you might want to consider.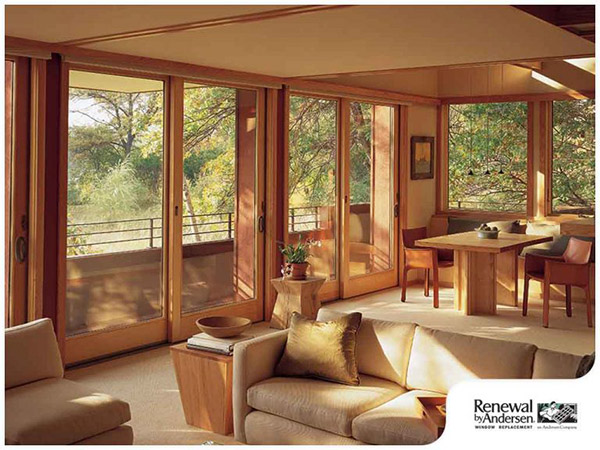 Sliding Patio Doors and Picture Windows
This combination can provide a classic look to any home. If you're aiming for symmetry, you can flank both sides of the sliding patio door with large picture windows. This can offer you an unobstructed view of the outdoors or your patio scenery.
French Doors and Double-Hung Windows
These door and window styles are timeless, and they can certainly add elegance to your home's design. The combination of French doors and double hung windows is also very simple, so it appeals to a variety of homeowners. However, don't forget to consider the architectural style of your home. Ensure that this combination won't look out of place or inappropriate.
French Doors and Arched Transom Window
French patio doors are often paired with rectangular transom windows. But if you want to soften the clean and angular look of your French door, you can do so by installing arched transom windows instead. This type of window is best designed to span the length of the French door, so your window installer should carefully consider the door-to-window ratio. Arched transom windows are generally considered custom windows. That said, it's critical to hire a window contractor that can satisfactorily accomplish the design.
Renewal by Andersen of Central Pennsylvania is a trusted provider of quality replacement windows and patio doors. To ensure the best choices for your home, we make sure to listen to your needs and consider all essential factors. Call us at (717) 591-4900 or fill out our contact form to request a free consultation. We serve customers in Harrisburg, PA.