A bay window is a great choice if you want to add dimension to your home and have a larger view of the outdoors. Typically composed of three windows that are joined together at the factory, it gives you a large single window that offers a view from three angles.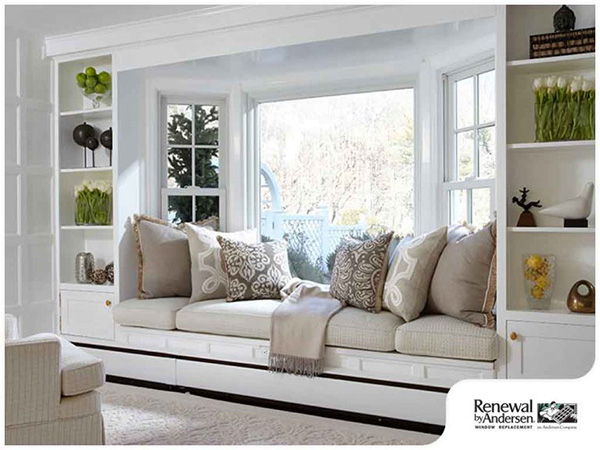 Read on to learn more about this type of window and the factors that you should consider before installing one.
Bay Window Size
Bay windows typically come in standard sizes ranging from 3 feet 6 inches to 10 feet 6 inches in width and from 3 feet to 6 feet 6 inches in height. A standard-size window is generally less expensive, and they are often readily available. However, if you think going with a custom-sized bay window will better optimize the space in your home, be prepared to shell out more money.
Other Factors to Consider
Much like other types of replacement windows, there are also other considerations when getting a bay window. Below are some of them:
Style – Choose between an angled bay window and a box bay window. Angled bay windows usually protrude from the home and slant back toward the wall at a 30 or 45-degree angle. A box bay, on the other hand, is square with the side sash protruding from the home at 90 degrees.
Sash – It's okay to match the bay sash with those on the other windows in your home, but keep in mind that it's not a must. Typically, however, taller and narrower bays look better with casement sash. Meanwhile, double-hung sash is often more ideal for shorter bays.
Window support – Ensure that the bay window is supported either from below with braces or from above with steel cables bolted to the overhead framing.
Renewal by Andersen® of Central Pennsylvania takes pride in its excellent craftsmanship and first-rate customer service. We offer a range of window styles including casement windows, double-hung windows, and bay windows. Call us at (717) 591-4900 or fill out our contact form to request a free estimate. We serve customers in York, PA.