Ready to Serve You in Harrisburg, PA
There are lots of places where you can buy replacement windows in Harrisburg, but none offer you the quality, energy savings and professional installation that you'll find with Renewal by Andersen. Discover for yourself what makes our windows the best replacement windows in Harrisburg and in all of Central PA.
Quality Replacement Windows in Harrisburg Mean Quality Materials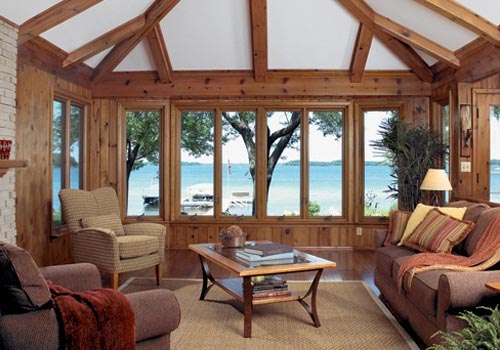 When you buy replacement windows in Harrisburg from Renewal by Andersen, you're purchasing windows that are made with the highest-quality materials in the industry. Our windows are made of Fibrex, a vinyl-wood fiber composite, that's not only durable but is better for the environment than other commonly-used materials. We also use High-Performance Low-E4 glass, which keeps the hot or cool air in your home to reduce your energy bills.
The Best Replacement Windows in Harrisburg Are Energy-Savers
Speaking of keeping your energy bills down, you'll be amazed at how the best replacement windows in Harrisburg save you money over time. Windows from Renewal by Andersen can save you plenty on your energy bills in the winter as well as the summer. Consider how much money you'll save by being able to keep the thermostat a few degrees lower during those frigid winter months, or a few degrees higher during the blistering heat of summer.
Recent Work in Harrisburg, PA
The Most Professional Installment Teams for Replacement Windows in Harrisburg
Of course, having the highest-quality, most energy-efficient replacement windows in Harrisburg doesn't mean a thing if they're poorly installed. At Renewal by Andersen, we use only the best, certified installers who will make sure that each of your windows is a perfect fit. In fact, we're so confident in our installation that we guarantee the quality of windows installed by Renewal by Andersen-authorized installers for 20 years from the date of installation.
So if you're looking for the finest replacement windows in Harrisburg, look no further than Renewal by Anderson. There's no reason to live with those old, drafty windows anymore.