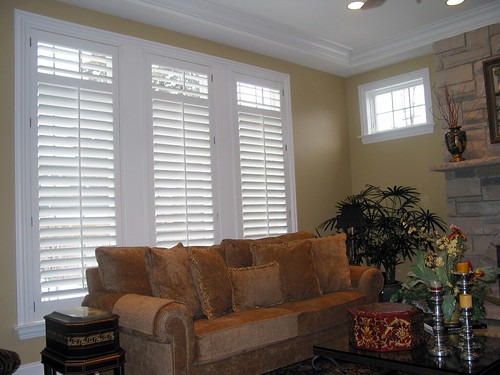 There's nothing like having a large window in a home. It can offer a great view or lots of brilliant morning light. A big, bright window is always a key focal point in a home and makes a space feel much larger.
But that doesn't mean they are easy to take care of or to maintain. They are also extremely tough to cover.
Thankfully, there are more and more options out there to properly cover large windows. It can be a chance to get creative and make a good window space into a great one.
The most common and simplest method of covering a large window is to just use curtains or drapes. There are more options available than ever with curtains and drapes. You can transform a plain, simple window into an elegant masterpiece with the right fabric.
A lot of companies are starting to offer customized window shades too. You can print a pattern or photograph onto shades and make your space unique. Maybe you want a picture of your dog or your favorite saying on your shades.
Another more permanent option is to install interior shutters. They can add a lot of value to a home and require little maintenance. Plus they look wonderful!
Regardless of what method you choose, how you decide to cover a big window will make a dramatic impact on your space. Even something as simple as changing the color of drapes in a room can change the entire feel.