Choosing a patio door replacement is a substantial investment, so you'll want to get the most out of it. Keep in mind that it's not just about the aesthetics anymore. After all, smart homeowners now value quality, longevity, and value more than ever. Your choice of company who will install your replacement patio doors in State College, PA, is significant.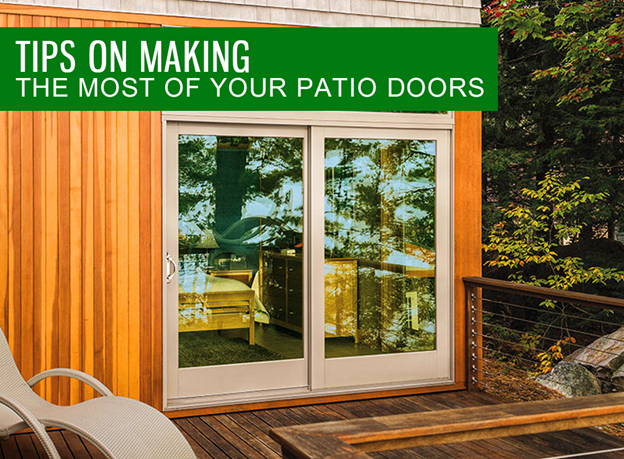 The following tips should help you get the most out of your patio doors:
Get Custom Door Sizes
The patio is essentially an extension of your indoors. Your choice of door size dictates how much you want from both spaces: maybe a bigger patio door for ventilation, or something smaller for more privacy. Whatever you choose, don't be stuck with one-size-fits-all doors offered by some contractors. Regardless of door size and style preference, we have sliding and hinged French doors in Reading, PA, at Renewal by Andersen® of Central PA. We will make sure your patio doors fit your home.
Remember that Quality Matters
The downside of choosing traditional materials is their vulnerability to the effects of temperature changes and moisture. These issues include warping, buckling, and rot, among others. Fortunately, Renewal by Andersen's replacement patio door frames are sure to be durable and long-lasting. In addition, they are a low-maintenance option.
We also understand that our hinged and sliding contemporary doors in Reading, PA, occupy a substantial portion of the wall they're installed in. That's why the glass has to provide both natural lighting and energy efficiency. Fortunately, that is something that our High-Performance™ Low-E4® SmartSun™ glass excels in.
Don't be Stuck with Limited Style and Design
As with one-size-fits-all jobs, you're bound to come across companies who have a limited selection of patio door designs. Whether it's for matching your home's existing woodwork or trying out a bold new design, choose a contractor that offers customization options. These will allow you to create a unified look for your interiors and exteriors. From hardware to grille options, Renewal by Andersen has what your patio door will need to stand out. Consult our team to know more about our array of options.
Let Professionals Do the Work
Patio doors are too large for non-professionals to do anything close to acceptable installation. Choose a fully insured and licensed team that offers fully transferable limited warranties. Rest assured that we have these qualities.
If you would like to know more about how you can get more from our replacement patio doors, call Renewal by Andersen of Central PA at (717) 591-4900. You may also fill out our contact form.