The transition from winter to spring is one that brings change and the need for some bright colors and new beginnings. No matter how mild our winter has been so far in Central Pennsylvania, you can still do some minor changes with a little bit of paint.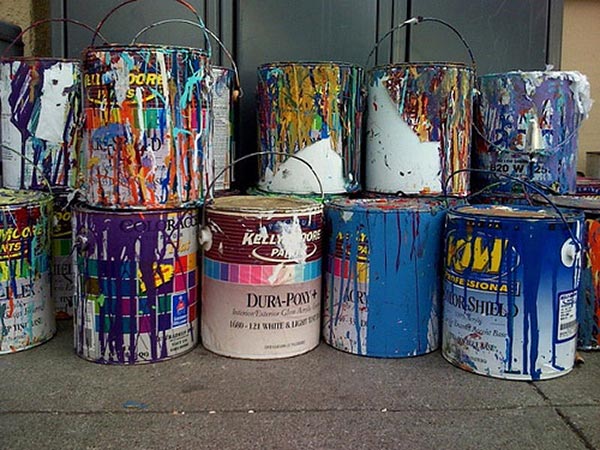 Painting different surfaces is a challenge for any homeowner. There are multiple steps to painting every surface, but each step is detailed and different depending on what you are painting. So, to help homeowners, below is a list of the multiple surfaces that you can paint to bring a little color into your life, as well as the different supplies, prep, and tips.
Brick
To prep brick for painting, scrub with trisodium phosphate (TSP) or muriatic acid, rinse with vinegar. The muriatic acid can remove dirt and grime, and you should rinse with 2 tablespoons of baking soda per gallon of water.
Apply a masonry sealer and depending on how big the area is, you can use a brush or sprayer. To apply paint to the surface, you can use a long-nap roller and then use a brush to get the paint into the grout line and crevices. If you are painting exterior brick, look into an elastomeric paint. It is designed to expand and contract so that it can hold up against all types of weather and outdoor conditions.
Always make sure that you are ready for a permanent change when painting brick. Removing the paint can cause a lot of damage. Also, wait at least 30 days before painting newly installed brick.
Concrete
To prep concrete, scrub with TSP and then bleach solution. Look at the concrete carefully, make sure to repair all the cracks and degrease the oily spots. Etch surface with a 10 percent solution of muriatic acid and water.
The best way to paint concrete is to use a roller to apply a sealer. Once that is dry, apply two or 3 coats of paint. If using to paint garage floors, look into an epoxy paint because it is impervious to oil and stains.
Glass
To prep, use the instructions from the paint manufacturers. Depending on the type of project you are doing, choose the paint accordingly. Some instructions include washing the glass with soapy water or brushing with surface conditioner.
You can buy a 2-ounce bottle of paint or small spray paint for smaller projects, and each bottle will have the instructions on applying the paint and how to finish it. If you are unsure of which paint to buy, test multiple paints on inexpensive glass vases.
Painted or Varnished Wood
To prep, remove dirt or wax buildup with a high-strength household cleaner and then rinse completely. If you are working with a glossy surface, use 150 grit sandpaper, then wipe with a damp rag to remove residue. Patch all holes with spackling, sand smooth and let dry.
Coat the entire surface with a stain-blocking primer; let dry. For the topcoat, use a self-leveling latex paint in matte, satin, or semi-gloss. If using in the basement, use paint with a mildewcide. If it is wood paneling, use a brush to cover grooves and a roller to spread the paint. Alternate brush and roller, so the paint doesn't dry and leave edges. Make sure to wash the finished product with a mild household detergent when needed.