Bay and bow windows are good examples of fine architecture, providing more natural light and ventilation than your average window, on top of looking structurally impressive. Should you decide to get a bay or bow window, here are a few suggestions you can keep in mind to make the most of them: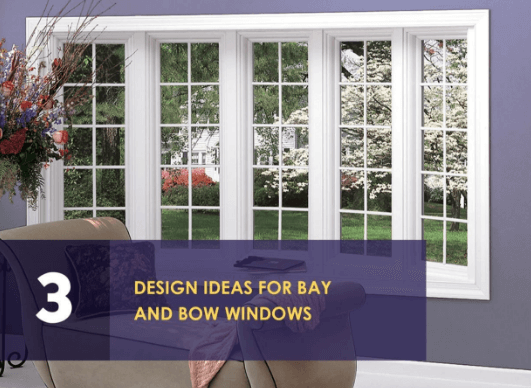 Double Hungs vs Casements
Again, bay windows have three panels while bow windows feature four to six. Double hung and casement windows are the usual choice for these panels and your choice depends on your bay or bow window's overall design. If your bay or bow window is short and wide, double hung windows are the way to go. If your bay or bow window is tall and narrow, on the other hand, casements are ideal. If you are already using double hungs or casements in other parts of your home, however, opting for a matching window style will help ensure uniformity, which will also make your home look good.
Frame Outdoor Views
Because they have several window panels, bay and bow windows can also work well in framing outdoor views. As such, locate them in spots in your home where there are views to be framed. If you're concerned about privacy, you can always use window treatments to protect your home from prying eyes.
Accentuate Corners
Most corners of the home are straightforward edges. While there is nothing necessarily wrong this, did you know you can spruce up your property by accentuating corners? To retain the straightforward edges but still impart an edgier appearance, you can opt for bay windows. If you want to soften those edges instead, a bay window's curves will come in handy.
Bay and bow windows will require more work to get but they will also offer benefits that other window styles can't offer. To learn more about them, don't hesitate to talk to your local window expert.