In The News
Congratulations to our summer sweepstakes winners, Marlin and Robin Kirby from York. Check back to see the transformation and enter today for your chance to win. Our next next drawing is December 31st.
If you've been following our yearlong journey of partnering with the Harrisburg-based nonprofit, Children's Cancer Recovery Foundation (CCRF), you know that the Renewal by Andersen team has been volunteering hours of their time each month to help give back in various ways.
RBA Continues to Volunteer Time at Children's Cancer Recovery Foundation Read what one RBA team member had to say about her first-hand experience volunteering with CCRF… Walking up to the building that hosts the CCRF headquarters, I could tell this was going to be a great experience. As you enter the front of the building […]
The Renewal by Andersen staff again teamed up to volunteer their Sunday afternoon at the Harrisburg-based nonprofit, Children's Cancer Recovery Foundation (CCRF). What we experienced felt like a kid's dream come true!
Our staff and families had the humbling opportunity to volunteer our time and talents to help sticker 1,000's of toys, count inventory and create about a dozen "special request" packages that will be shipped across the nation to children fighting cancer. On Sunday afternoon, we gathered in a big warehouse that could easily be confused […]
Renewal by Andersen of Central PA is continuing to grow another branch of service to its growing replacement window and door business – and that is community service! In partnership with Children's Cancer Recovery Foundation, Renewal by Andersen of Central PA will help grow the impact of this Harrisburg-based, local nonprofit through monthly volunteer events […]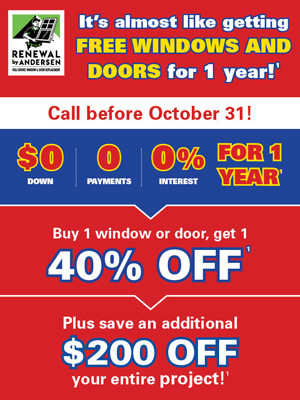 Save on Replacement Windows & Doors!
Check Out Renewal by Andersen's Current Special Offers
You won't get quality from just any company — especially quality windows and doors at an affordable price. At Renewal by Andersen of Central PA, we believe quality and affordability don't have to be mutually exclusive. Instead of charging an excessive amount for replacement windows and doors, we strive to bring you value at a price point that is fair for all involved. One way we do this is by offering frequent specials on our products. It's a win-win for everyone!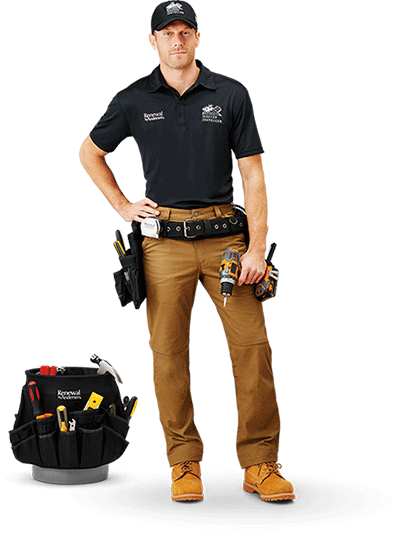 Our 4-Step Process
Get professionally installed replacement windows & doors
Step 1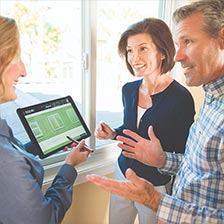 Consultation
Your design consultant will meet with you virtually or in your home to listen to your needs and create a plan to improve your home.
Step 2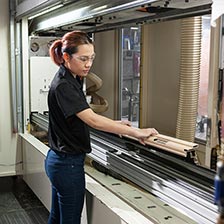 Manufacturing
A project technician ensures the accuracy of measurements before sending in your order for custom-made windows and doors.
Step 3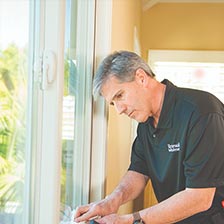 Installation
Our installers treat your home like their own. They perform precise installation and a complete clean-up of the work area.
Step 4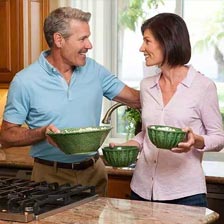 Customer Care
We walk you through a product demonstration and give you information about our robust limited product warranty.
Why Choose Us
Here's why we're the best in window replacement
Protect your investment with professional window installation.
Save money with some of the most energy-efficient windows available.
Take advantage of durable materials that combine the best qualities of wood and vinyl windows.
Make your home more comfortable with cost-efficient double glazed and insulated windows.

Red Carpet Service From Renewal By Andersen of Central PA
Our Customer Reviews
Read what our customers say
The installers were very professional and took great care with our home. When they finished installation they gave us a thorough explanation of use and care of the doors. I would recommend them to anyone!
The sales rep is very knowledgeable, answered all my questions, and made a very good presentation for his product.
A wonderful job well done by professional and pleasant installers. Cleaned up after the job and left me no mess, just a beautiful window.
The crew was polite and efficient. Cleaned everything up when finished. Windows look great.
We had our windows replaced earlier this year for the whole house and are very pleased with the results. They are beautiful and easy to operate. Best part is they really quieted down the outside noises.
Renewal by Andersen of Central Pennsylvania
Mechanicsburg4856 Carlisle Pike
Mechanicsburg, PA 17050
Duncansville487 Municipal Dr,
Duncansville, PA 16635
Business HoursMon - Fri: 9:00 am - 5:00 pm
Sat: 9:00 am - 2:00 pm
Weekday evenings 5-7pm, by appointment only