Finding the right window for you is crucial, but all your effort will go to waste if you don't make sure that your replacement unit is installed right. Windows are only as good as their installation, after all, highlighting the importance of choosing the right window contractor.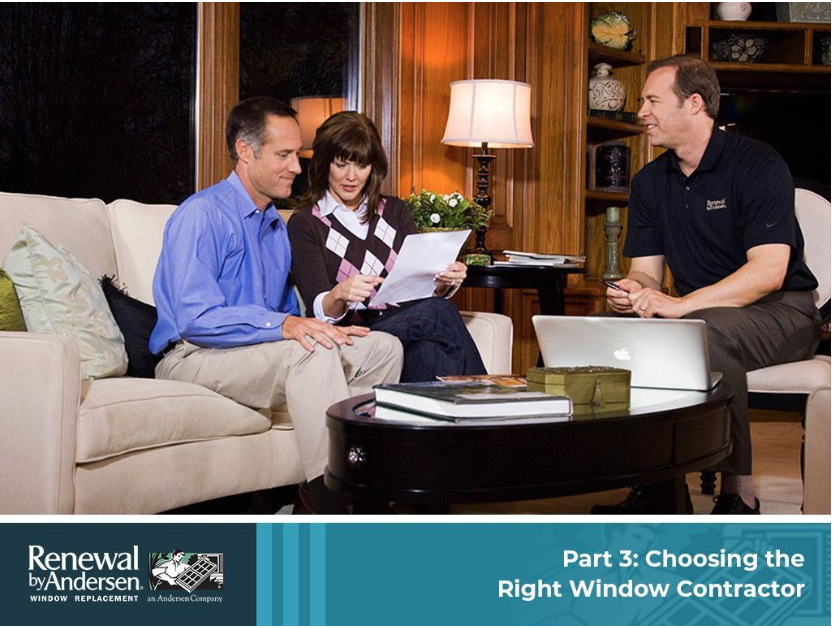 To help you ensure you find the right one to work with, keep in mind the following tips:
Ask about permits and licenses

– With these in place, it means you are doing business with a legitimate professional, one that has met standards and requirements to operate.

Ask about manufacturer certifications

– Top manufacturers like Renewal by Andersen® only entrust their products to trained window contractors, guaranteeing they will be handled and installed accordingly.

Ask about insurance coverage

– Reputable contractors follow a meticulous window replacement process, but sometimes mishaps may still occur, leading to property damage or injury. Insurance coverage protects you from these, ensuring you have nothing to worry about during the course of your project.

Ask about warranties

– You'll know your window replacement project is in the right hands when the contractor you've teamed up with is able to stand behind their work, offering generous warranty terms because they are confident that the products and workmanship they offer will stand the test of time.
Ensuring window replacement success heavily relies on how carefully you decide on the factors we've discussed in this three-part blog series. There's a lot you can learn by doing your own research, but you can't go wrong once you've found the right contractor to work with.
Aside from ensuring quality installation for you, your window contractor is there, after all, to guide you during the selection process, providing recommendations for replacement units based on your needs and preferences and answering any questions you might have. With the right window and the right contractor by your side, your replacement project is sure to go off without a hitch.