The jalousie window style became popular in the mid-20th century, but later went out of fashion. In this blog, Renewal by Andersen® of Central Pennsylvania discusses why this once-popular window style was superseded by modern windows.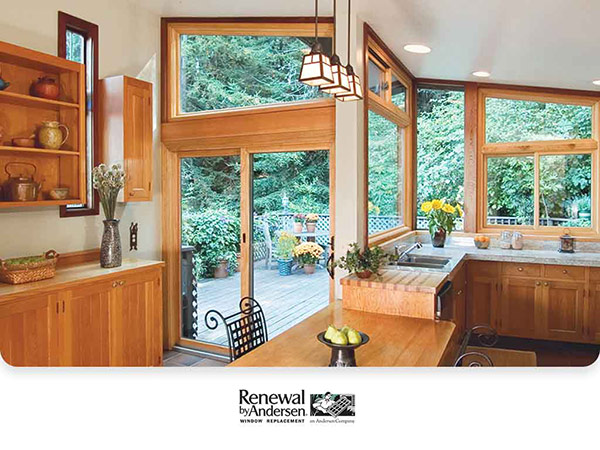 What Are Jalousie Windows?
Jalousie windows were patented in 1901, but didn't come into popular use until several years later. Made of several slats of glass, jalousie windows work very much like plantation shutters. The slats allow excellent ventilation and a mostly-glass viewing area. One of the unique advantages of a jalousie window is that it can be slightly opened to allow ventilation while protecting the interior from rainwater.
Why Jalousie Windows Went Out of Fashion
In many aspects, jalousie windows are an ideal window style: the space-saving design allows ample ventilation and natural lighting. However, jalousie windows have two major flaws. The first is that they aren't very secure. The glass slats can be removed from the outside by simply by prying open the tabs that hold them.
Jalousie windows are also a major source of air leaks. With the advent of HVAC systems and sealed home enclosures, jalousie windows quickly fell out of favor. The overlapping glass slats didn't form a proper seal, which allowed air and heat to pass through easily. This led to heat loss during winter and heat gain during summer, and resulted in high energy costs. Today, jalousie windows are still in use, but only in climates with mild year-round climate.
Alternatives to Jalousie Windows
Fortunately, some modern window styles fulfill the advantages offered by jalousie windows, without its deficiencies. Sliding windows are one example, with a large glass area that allows a wide view, provides ample ventilation when opened and can save space thanks to its sliding design. If you prefer an uninterrupted glass area but want to allow ventilation through the same window, choose casement windows.
At Renewal by Andersen, we build custom replacement windows. If you still have jalousie windows, we can build a window that will fit your home's existing wall openings without the need to resize. This lets you keep as much of the original structure as possible, while enjoying the benefits of our energy-efficient custom replacement windows.
Renewal by Andersen of Central Pennsylvania is your leading provider of replacement windows and patio doors. Give us a call at (717) 591-4900 or fill out our contact form. We serve customers in Lancaster, PA, and surrounding areas.