Given their exposure to the harsh elements, windows may develop a number of issues over time. These include warping, which is a common problem in wood and vinyl windows. But why exactly does warping occur? Renewal by Andersen® of Central Pennsylvania, your trusted windows company, answers this and more here.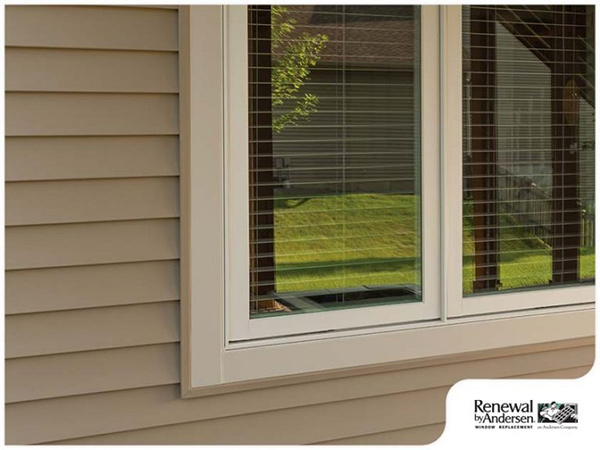 The Primary Reasons are Heat and Moisture
Wood windows remain a popular choice because of their natural beauty and great insulating value. However, wood tends to absorb and retain moisture, which causes stress in the frames. This forces the windows to shrink and expand, eventually resulting in warps. The same thing happens with vinyl windows. They will soften, warp, and twist as heat builds up within their frames.
Warping in windows is a serious problem. The material can bend and twist enough that they'll start compromising the overall appearance of the window. Not only that, warping allows gaps and small openings to form between the sashes and frames. This makes it easy for outdoor temperatures to leak inside your home, while causing energy to leak out. If you want to maintain your home's curb appeal and energy efficiency, turn to a premier replacement windows contractor, Renewal by Andersen® of Central Pennsylvania, for the best solution.
Choose a Warp-Resistant Window Material
Our exceptional replacement windows use exclusive Fibrex® composite for their sashes and frames. This material offers the remarkable strength and insulating properties of wood, and combines them with the low-maintenance value of vinyl. Fibrex doesn't crack, pit, expand, or shrink when exposed to extreme thermal changes.
Fibrex ensures airtight window seals that prevent significant energy loss. And when paired with our High-Performance™ Low-E4® SmartSun™ glass, you get windows that can keep your home cool and comfortable in summer–minus the high energy costs. Additionally, Fibrex is durable enough to be shaped into any kind of window, including double hung or sliding windows.
Look no further than Renewal by Andersen® of Central Pennsylvania for the best in warp-resistant replacement windows. We serve the areas in and around Lancaster, PA. Call us today at (717) 591-4900 or fill out this contact form to schedule your consultation. We'd love to hear from you!