According to research, your work environment can affect your well-being. Many studies suggest that everything in a work space, from the decor to the amount of natural light it receives, impacts productivity. Even if you're working from home, you'll be happier and able to accomplish more if you're working in pleasant surroundings.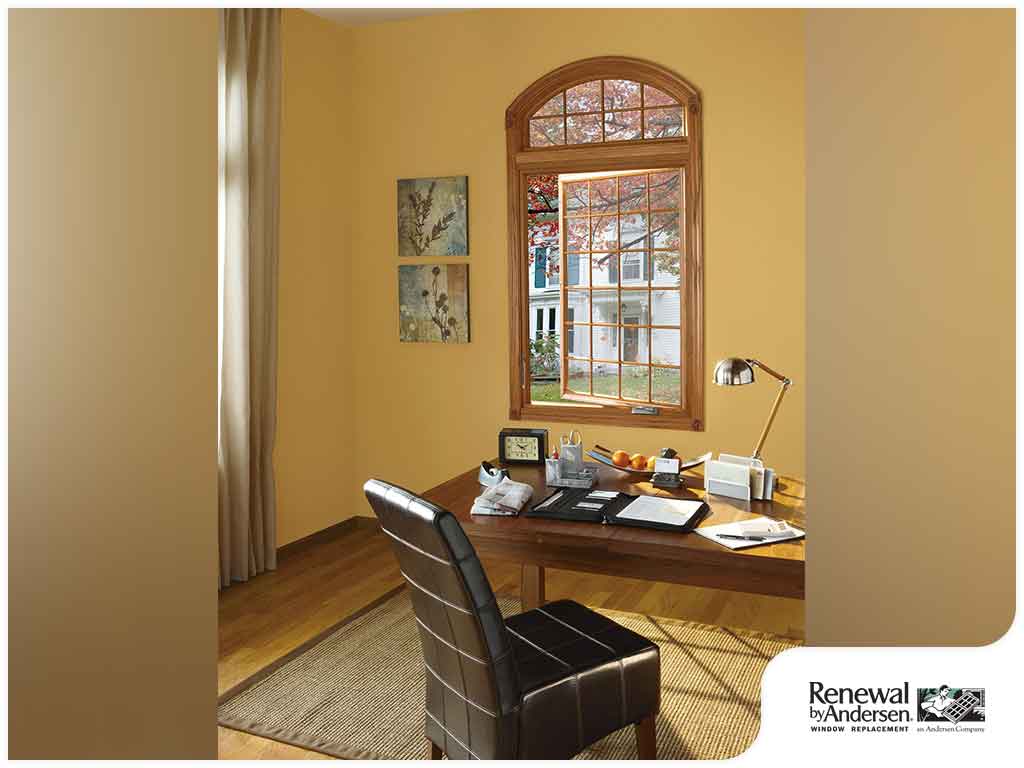 In this post, a leading installer of energy-efficient replacement windows shares tips for designing home offices.
Choose Style and Function
It's best to choose furnishings that are both stylish and functional. When fitting out your office, make sure to take your workflow into consideration. The furniture in your home office should also complement what's found in other parts of the house.
Comfort Matters
As you'll be spending hours sitting in your office working on your business or household finances and schedules, you'll want to stay as comfortable as possible throughout the day. You can do this by choosing a chair that's cozy and stylish. Keep in mind that a comfy chair is a great investment.
Let There Be Light
Natural light can lift your mood, reduce stress and improve your productivity. Brighten up your home office and make it appear larger by investing in bigger windows. It will also help to position your computer away from overhead lights and place a small desk lamp nearby to eliminate glare.
Capture the Best View
Be sure to place your desk where you can enjoy a scenic view instead of a blank wall, because attractive views can have a positive effect on one's well-being. Furthermore, taking a break from looking at a computer monitor or written documents to take in longer distance views allows the eyes to adjust and re-focus, reducing fatigue, eye strain and headaches.
Turn to Renewal by Andersen® of Central Pennsylvania for quality window, door and replacement services. We offer casement, double-hung, picture, specialty and sliding windows, among others. Call us at (717) 591-4900 or fill out our contact form to schedule a free in-home consultation. We serve homeowners in Lancaster, PA, and nearby areas.