Investing in quality patio doors is one of the best things you can do for your home. Choosing the right ones can significantly improve your home's value and increase its comfort, as well as provide a smooth transition between your indoor and outdoor living spaces.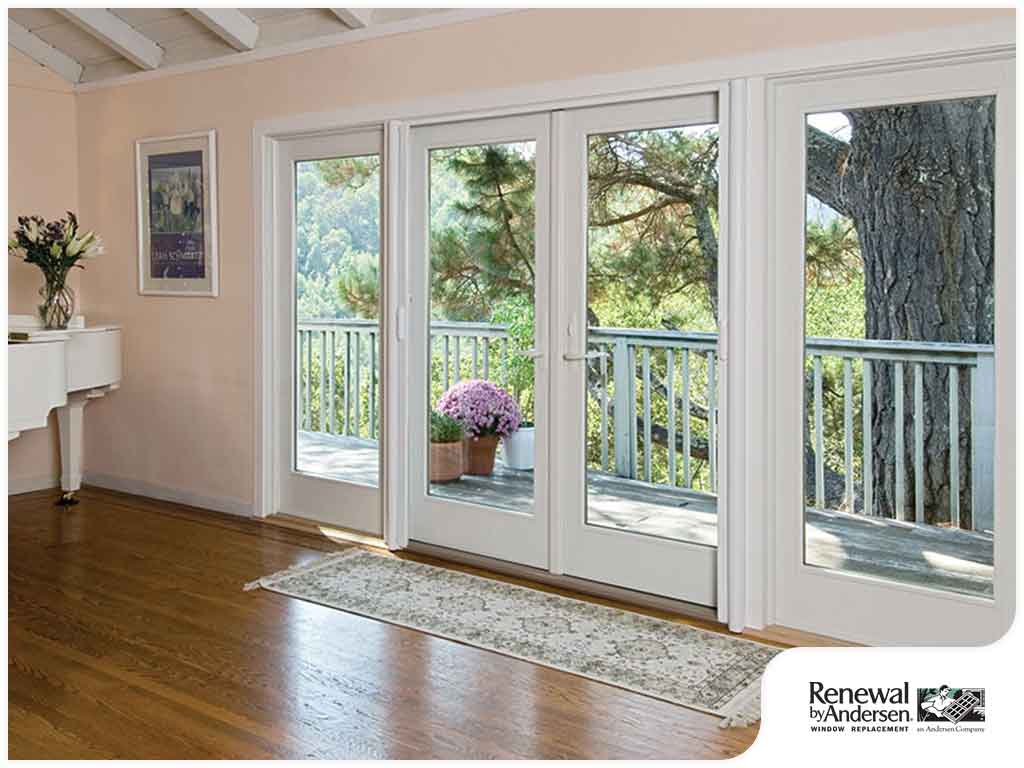 Before starting this project, you must first consider the following factors:
Privacy
It's possible to add doors in areas of your home where there currently aren't any. While it's a lot of work, the project can be worth it if your goal is to highlight your outdoor space. However, keep in mind that the bigger your patio door is, the more that people can see inside your house. Consider installing patio doors with blinds if you want to have bigger doors while still maintaining your privacy.
Energy Efficiency
Whether you prefer sliding or hinged French doors, you must consider their energy efficiency in addition to their appearance. Some of today's home styles have at least one patio door that gives you a good view of your entire yard. At Renewal by Andersen®, our doors have continuous weatherstripping and interlocking design features to help prevent drafts and save energy.
Features & Design
How flexible do you want your interior and exterior to be? You have a lot of options when it comes to patio doors. If you have enough room, you can choose ones that open inward or outward to bring the outdoors in. Sliding patio doors with grilles that match the interior and exterior design are a favorite with many homeowners. Renewal by Andersen doors are not only appealing, but are also made to suit every climate. In addition, they have multiple locking points to provide more security for your home, as well as prevent energy loss.
When it's time for new windows and doors, turn to Renewal by Andersen® of Central Pennsylvania. We install hinged and sliding French doors as well as contemporary sliding doors. Call us at (717) 591-4900 or fill out our contact form to schedule a free in-home consultation. We serve homeowners in State College and Reading, PA, and nearby areas.