Windows that require frequent maintenance will cause you to spend more money each year. When you invest in quality replacement windows from Renewal by Andersen®, however, you can save significantly on maintenance and energy expenses.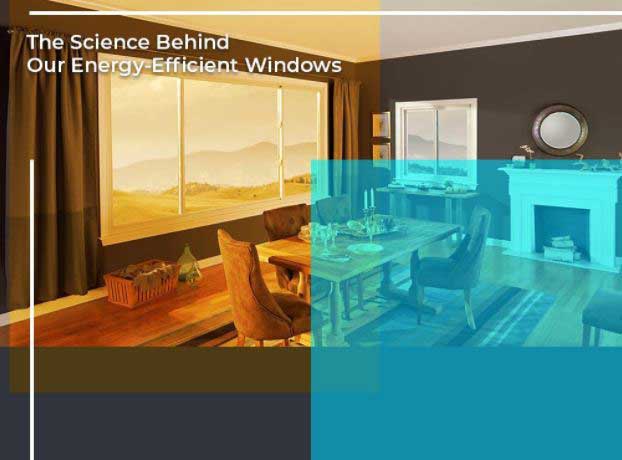 High-Performance™ Low-E4® Glass
At Renewal by Andersen, all our windows are built with our standard High-Performance Low-E4 glass. This high-quality glass provides better energy efficiency during the summer and winter than standard dual-panel glass. Improved energy efficiency helps keep your home comfortable throughout the year, while your reducing reliance on your heating and cooling appliances. The end result is a more comfortable home combined with lower energy costs.
Our Low-E4 glass features a unique titanium dioxide coating that helps reduce dirt build-up and water spots by up to 99%. This significantly reduces the windows' cleaning and maintenance needs. Our glass packages also block harmful UV rays, protecting your furniture and interior from damage.
Fibrex® Frames
You can enjoy the benefits of Fibrex on all our units, from sliding to double-hung windows. This exclusive composite blend combines the excellent durability and insulation of wood with the low maintenance nature of vinyl. Designed to last for many years, Fibrex is guaranteed to resist rot, decay and mold, greatly reducing its maintenance needs. Furthermore, it doesn't require painting or scraping, so you won't have to buy expensive paints and tools periodically. With its superior thermal insulating properties, Fibrex can also help boost your home's energy efficiency.
Expert Installation
Even the highest-quality windows won't function properly without proper installation. Fortunately, you can count on our factory-trained crew to ensure flawless workmanship each and every time. This allows you to fully enjoy the benefits of your new windows for years.
Enjoy these savings on time and energy by investing in Renewal by Andersen windows. Call us at (717) 591-4900 to learn more about our services. We can work with homeowners in Harrisburg, PA, and the surrounding areas.