Getting new windows and doors is a great way to give your home a refresh in the new year. They'll not only give your property more personality, but will also improve energy efficiency and comfort. However, there are some things you need to consider when planning for these projects, like whether or not your patio door should match your windows.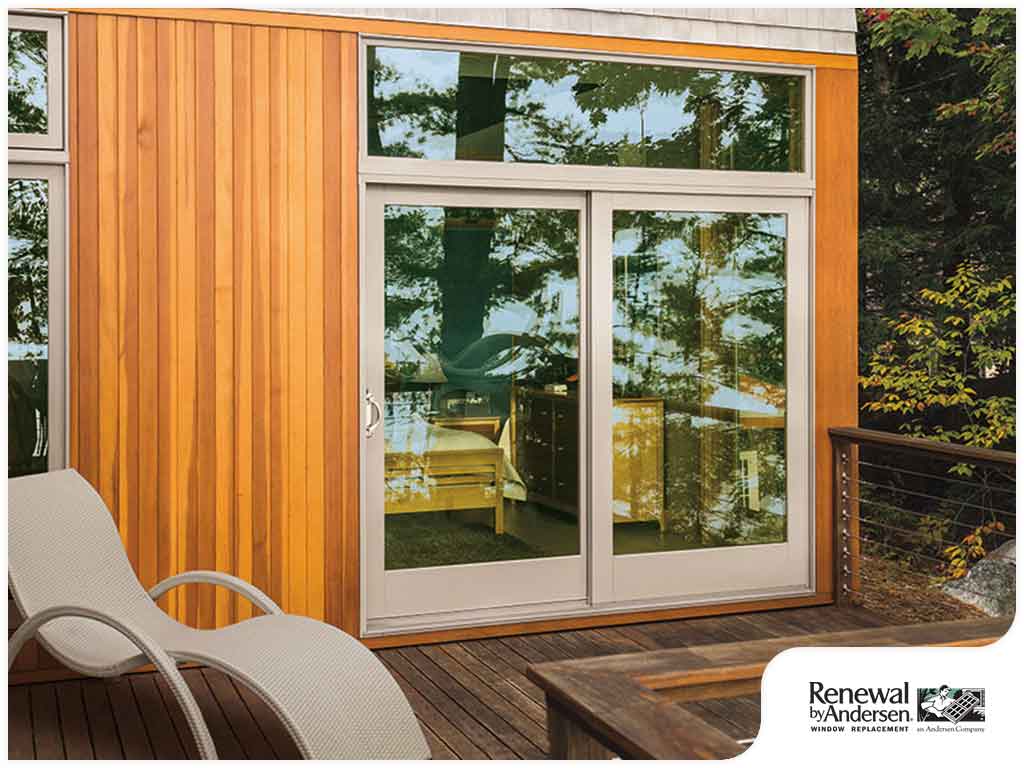 Read on to find out whether choosing matching windows and patio doors is the right move.
Should Windows and Patio Doors Match?
You can pick matching windows and patio doors if you want a more unified look, but it's also completely fine to choose ones that don't match. This choice is ultimately up to you and is just a matter of preference. Still, there are a couple of factors to keep in mind when making your selection.
Tips for Matching Windows and Doors
Traditional Homes – Brick, stone and stucco houses are usually considered "traditional". They often feature front-facing gables and symmetrically-placed windows. For traditional homes, you can go for double-hung windows that have two sashes within a single frame for a timeless look. Other styles you can consider are bay and bow windows. Doors with wood stain finishes complement this classic home style.
Craftsman – Entry doors for Craftsman homes are usually constructed of solid wood with a decorative or divided-light window on top. Windows with stained glass are a great option for these homes.
Contemporary – Window styles that are great for contemporary homes include sliding, casement and stationary windows. Contemporary exterior doors are sleek and simple, with most of them featuring popular geometric shapes and a lever handle in a modern metallic finish. Choosing doors in a warm wood finish will prevent this style from feeling too cold or sterile.
Victorian – You can often see decorative glass panels and stained glass featured on Victorian exterior doors, as well as bold colors. For this style of home, consider bay or bow, double-hung, transom, arched or specialty windows.
For energy-efficient replacement windows and doors, turn to Renewal by Andersen® of Central Pennsylvania. Call us at (717) 591-4900 or fill out our contact form to schedule a free in-home consultation. We serve homeowners in Harrisburg, PA.