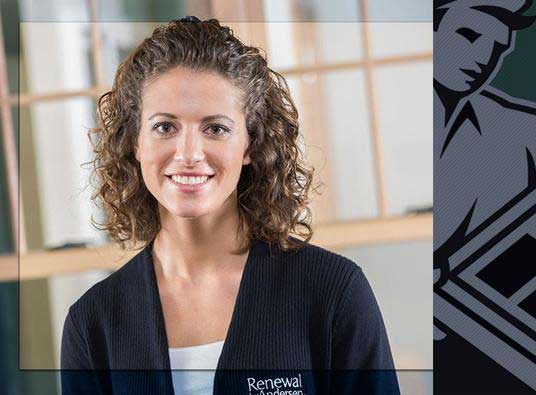 At Renewal by Andersen® Central PA, we provide and install high-performance replacement windows. As the full-service replacement division of Renewal by Andersen®, we offer you 20 years of confidence on your new window replacements.
But what makes our windows ahead of the curve? Find out in this video.
Fibrex®-Made Windows
All our windows are built with frames made of Fibrex, our exclusive composite material, which is a fusion of real wood fibers and thermoplastic polymer. The result is a window frame that combines the beauty and durability of natural wood with the low-maintenance nature of vinyl.
As a composite material, Fibrex also boasts superior thermal insulation compared to other frame materials. This helps keep your home warmer in winter and cooler in summer. Additionally, Fibrex resists damage from the elements better than wood or vinyl, giving your windows a longer service life.
More Glass on Your Windows
Fibrex's superior strength allows us to create narrower window frames without compromising the durability of your windows. This means we can make windows with larger glass panes, giving you better views and more daylight.
Our Fibrex-framed windows are attractive and highly versatile. Unlike wood and vinyl, Fibrex is immune to rotting, warping and sticking. It will never need scraping or repainting; once we install it, it will stay fully functional and gorgeous for decades.
Whether you're looking to install double hung windows or a sliding window system in your home, you'll have peace of mind knowing our windows can stand the test of time. As Renewal by Andersen's full-service replacement division in Central PA, you can count on our team to help you pick the right window style and system for your home.
Call us today at (717) 591-4900 to learn more about our high-performance window systems. We professionally install replacement windows throughout Harrisburg, PA.