Bay windows are an excellent addition to any home because they add unique charm, while also enhancing functionality by expanding the square footage of your living space. You can use this additional space for storage, shelving or for installing a window seat. Window seats don't just add seating space; they can also command attention and enhance your interior design. Renewal by Andersen® of Central Pennsylvania discusses some excellent window seat ideas: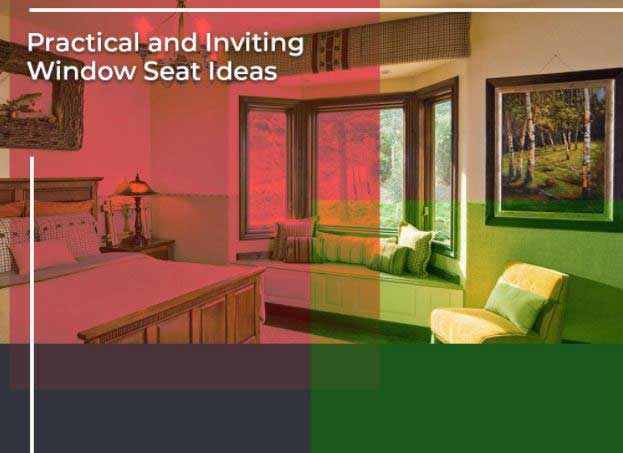 Striking Centerpiece
If you have large bay windows, you can install a window seat that's long enough to lie down in or to seat several people together. A long window seat is the perfect spot to sit down and converse with your guests, and it's also a great area to lounge in and relax. Maximize this large seating area to turn it into the room's centerpiece; decorate it with eye-catching patterns and bold fabrics for visual impact, or simply let the view take center stage.
Cozy Dining Area
A window seat creates extra space for your guests. Simply place a table near your bay window and add a few chairs. Eating in a window seat feels warm and cozy thanks to the enclosed space, so it's also a great choice for a breakfast nook. Like sliding windows, bay windows provide great views. Dining right next to a window is a great idea because you can enjoy the outside scenery along with your favorite dishes.
Comfortable Reading Nook
Window seats are perfect for home offices, libraries and bedrooms. Simply place a bookshelf by your bay window, install a window seat and you've created the ideal reading spot. The natural light and ventilation make the seat even more comfortable, and anytime you want to take a break, you can simply put the book down and admire the panoramic view.
Renewal by Andersen® of Central Pennsylvania offers some of the best replacement windows on the market today. Call us now at (717) 591-4900 to learn more about our products and services. You can also request a free consultation. We serve Lancaster, PA, and the surrounding areas.