If you've ever searched for information about condensation on windows, then you've likely seen some conflicting tips. There are some who say that condensation is natural and should be nothing to worry about while there are also those who say that it is a symptom of a more serious underlying problem. The truth, actually, lies somewhere in between.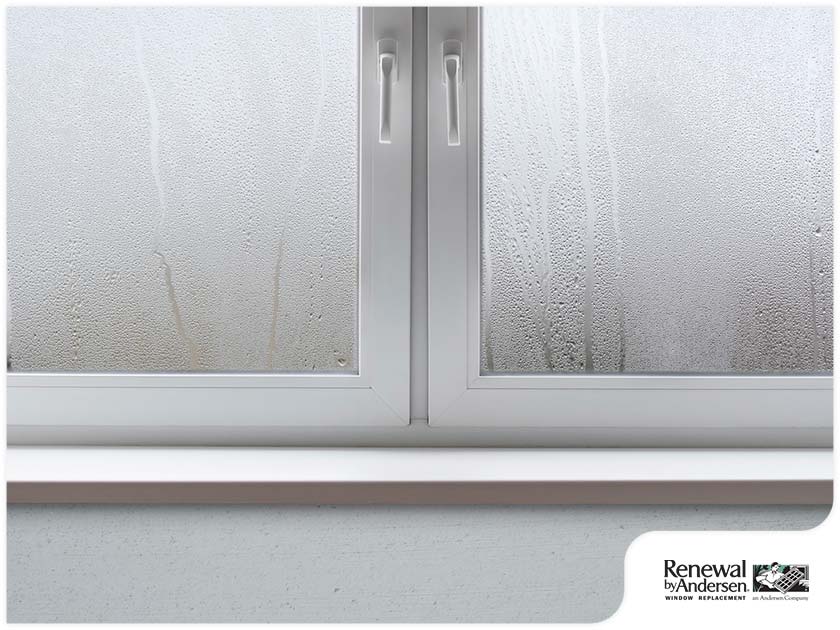 Condensation can be caused by a number of different things, but the most common reason is excessive humidity. The question of whether or not it's a problem also depends on what is causing it. Let our experts at Renewal by Andersen® of Central Pennsylvania explain how condensation occurs and give you tips on how to deal with it.
What Causes Condensation?
Condensation can happen whether you have large sliding windows or smaller casement windows. When warm moist air comes into contact with the cool glass of a window, the water vapor condenses, that is, it turns into liquid water. You see this as droplets of water forming on the surface of the window. Too much humidity indoors can cause condensation to occur on the interior side of your windows during winter.
Is It a Problem?
The answer is not as simple as it may seem. While yes, it does look like a problem, there are cases when condensation can be written off as just one of those things that happen that you shouldn't be concerned about. However, when the liquid water seeps into your window seals causing it to break and fail, this is when things start to be problematic.
How to Resolve Condensation
Because condensation on replacement windows is caused by high levels of humidity, regulating humidity indoors can help prevent it from occurring. Ventilate as much of your home as possible, particularly when you're using water such as when you're showering, cooking, or doing laundry. Using a dehumidifier is also effective at curbing excessive condensation.
Get more tips on how to use high-quality windows to reduce condensation from our professionals at Renewal by Andersen® of Central Pennsylvania. Give us a call at (717) 929-8610 or fill out our contact form to schedule a consultation and request a free estimate today. We serve homeowners in Lancaster, as well as neighboring PA areas.