Bay and bow windows are defined by three things: their size, their style, and the extra space they provide. Here's a look at how these three characteristics benefit you and your home: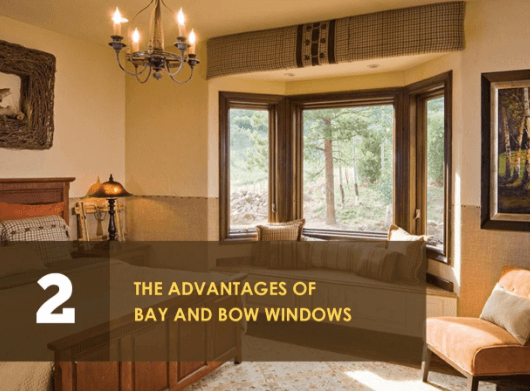 Extra Appeal

– Bay and bow windows make for some impressive-looking windows. For modern-themed properties, large glass panels give the home a clean look. For traditional homes, these glass panels can have grilles or muntins, incorporating details that complement classic architectural styles. The fact that they jut out of the wall makes it hard to miss bay and bow windows, making them ideal as focal points in a home.

Extra Lighting

– If a moderately-sized window can brighten up a room during daytime, what more if it's a bay or bow window. Because of they have numerous window panels, bay and bow windows let in light from multiple directions, letting you cut back on using artificial light during the day. Aside from helping you save on energy costs, this also lets you take advantage of daylighting to make your home appear more welcoming.

Extra Ventilation

– Because bay and bow windows feature multiple operable windows, you have great control over how much ventilation a room will be getting. Open just one or open them all–it's up to you! Opting to use casements in the two window styles will offer you even better ventilation control because they can be angled to catch side breezes and directed into the home.

Extra Versatility

– Because bay and bow windows jut out, they extend floor area, giving you a little bit more space for basically whatever you want to do with it. Usually, the extra space ends up as breakfast nooks (if you choose to have a bay or bow window in your kitchen), lounging areas, reading corners, or additional storage but you don't have to be limited by these options.
Having trouble thinking how to incorporate bay and bow windows into your home? Head on over to Part 3 of this blog series for a few neat window ideas and recommendations.