Bay and bow windows are similar but there are actually a few key differences that set them apart from each other. However, before you learn about their similarities and differences, it's a good idea to learn first how the two window styles came to be.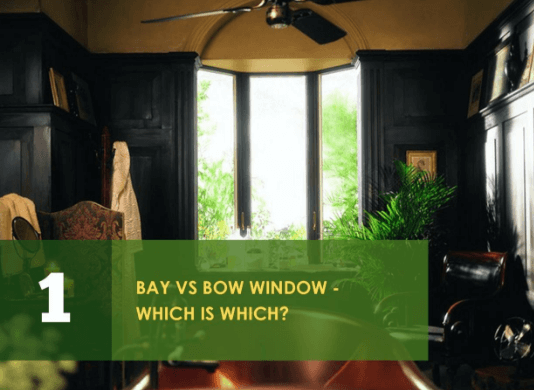 The History of Bay and Bow Windows
Both bay and bow windows date back to the old times, when home design favored features with plenty of details. Back then, the window styles became staples in Victorian-themed properties, with the extra area created by bay and bow windows often used as altars or prayer corners.
The window styles were adopted into American architecture toward the late 1800s, particularly in the West Coast. In fact, it's the main reason why a typical home in San Francisco will usually feature a bay or bow window.
Similarities and Differences
The biggest similarity between a bay and bow window is the fact that both of them use a series of smaller windows set next to each other, creating a bigger window that juts out of an exterior wall. Bay windows typically have two types of windows: a fixed window and two operable ones flanking the picture window at the center. Bow windows, on the other hand, feature the same window type across its multiple panels.
As for their differences, bay and bow windows mainly differ on the number of panels they have, with the former featuring three panels (the central window mentioned above and the two flanking its sides) while the latter have four to six. And because of the number of panels they have, bay windows have a tendency to be more angular in design while bow windows are curvier.
Choosing Between the Two
There are really no hard and fast rules when it comes to choosing between the bay and bow windows but you may be able to decide by asking yourself how much ventilation are you looking for. Both windows will offer ventilation control but bow windows have a leg up on bay windows when it comes to improving airflow into your home because they have more openings. Again, bow windows are characterized by four to six panels. Bay windows have three, but one of those is a fixed window, meaning it doesn't open.
What do bay and bow windows have to offer? Head on over to Part 2 of this blog series to learn about some of the window styles' biggest advantages.