Renewal by Andersen® of Central Pennsylvania is known for providing durable, customizable, and beautiful windows that suit various homes. But apart from that, many of our customers also find value in our window customization and design options — which allow you to choose from 49 color combinations, 11 hardware finishes, several grille designs, and slim frames. Read on to know more about how you can achieve a highly personalized look for your new window.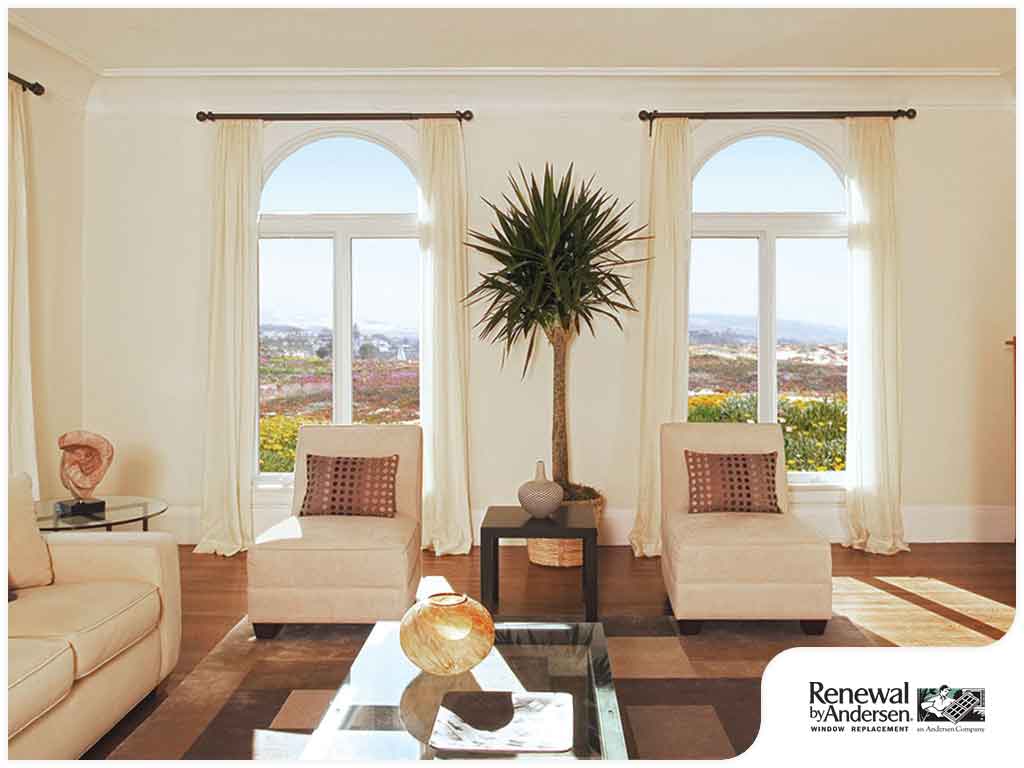 Frame
The frames of our windows are made from Fibrex® material, which boasts of the strength of wood and the low maintenance of vinyl. These frames are also designed to be narrow so that you can have more glass and enjoy a better view.
Shape
We can make your window to any shape so that it matches the architectural style of your home. You can also opt for an unusual window shape to create more impact in your home's curb appeal.
Staining
If you're keen on matching or recreating a vintage architectural style, we can offer you stainable wood interiors such as maple, oak, and engineered pine.
Interior Design
Although hardware finishes take up a small portion of replacement windows, it's still important to pick something that could complement your interior. Satin nickel is generally considered a timeless option, while oil-rubbed bronze looks great on traditional styles. If you want clean and bright, polished chrome might just be for you.
Grille
Choose among a range of grille patterns and styles, such as prairie, colonial, and custom-designed. With these options, you can match your new windows to your home's architecture or indulge in a small change in your home's design.
With our expertise in various window styles, Renewal by Andersen of Central Pennsylvania can ensure top-notch workmanship for your window replacement project. We install double hung windows, casement windows, sliding windows, and more. Call us at (717) 591-4900 or fill out our contact form to request a free consultation. We serve customers in Harrisburg, PA.