If you're planning to get replacement windows, you might be wondering which type you should go for, and who to hire to install them. For your peace of mind then, you should only trust the best installers in the area. With Renewal by Andersen® of Central Pennsylvania, you'll be satisfied with our offers on exclusive window products that are not only durable, but are also designed and customized to suit your preferences.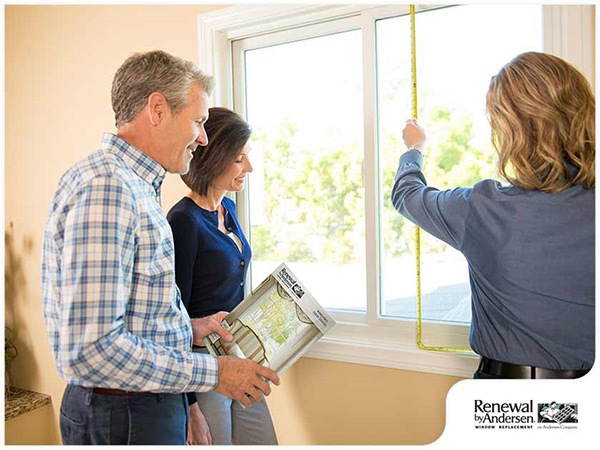 With our windows, it's possible to have both beauty and performance. But how do you make our products fit according to your style? Here's how.
An Authentic Replacement Window Service
With our fully customizable window replacement service, you'll get to choose the perfect window style for your home. In fact, we have 49 window color combinations to choose from, with 11 matching hardware finishes and many other types of slim frames and grille designs. If you really want your home to look its best, then you won't go wrong with our popular and reliable design options.
Our Windows Are Made for You
Our exclusive window replacement service is a convenient and reliable way to have well-built replacement windows that are made according to your needs and preferences. We also offer the following:
A Color for Every Home – Our exclusive process fuses the color of your choice into our Fibrex® material. Depending on the warranty, this offers you a wide palette of colors to choose from, including dark exterior colors not found with most other replacement windows.
Diverse Grille Choices – Our grille patterns include prairie, colonial, and custom-designed options, which can match any home exterior design. So, if you're completing a historically accurate renovation, updating your home's current architecture, or simply want to change your look, you can hire us to make the right windows that match your style.
Custom Shaping – This means we'll craft your new windows to any shape that either defines a new look for your home or simply matches its architectural style.
Sleeker Frames – The strength of our Fibrex material allows us to offer narrower but sturdier frame options, which means you can have more glass to allow a bigger view of the outside.

Interior Design Options – With 11 available hardware finishes to match your look, we gave the right hardware finish for your home remodel. That means you can choose to go timeless with satin nickel, traditional with oil-rubbed bronze, or even clean and bright with polished chrome.
Stainable Interiors – We offer stainable wood interiors for your windows, which include maple, oak, and engineered pine. This is especially popular for homeowners who are looking to match or recreate a vintage architectural style.
When you're looking for excellent casement windows, make sure to hire our professional services at Renewal by Andersen of Central Pennsylvania. Call us today at (717) 591-4900 or fill out our convenient contact form to get started. We serve York and neighboring PA areas.