The windows from Andersen® have a reputation for being sturdy, long-lasting, and appealing. Thanks to its main component, the exclusive Fibrex® material, a typical Andersen window can offer you the strength of wood and low maintenance of vinyl.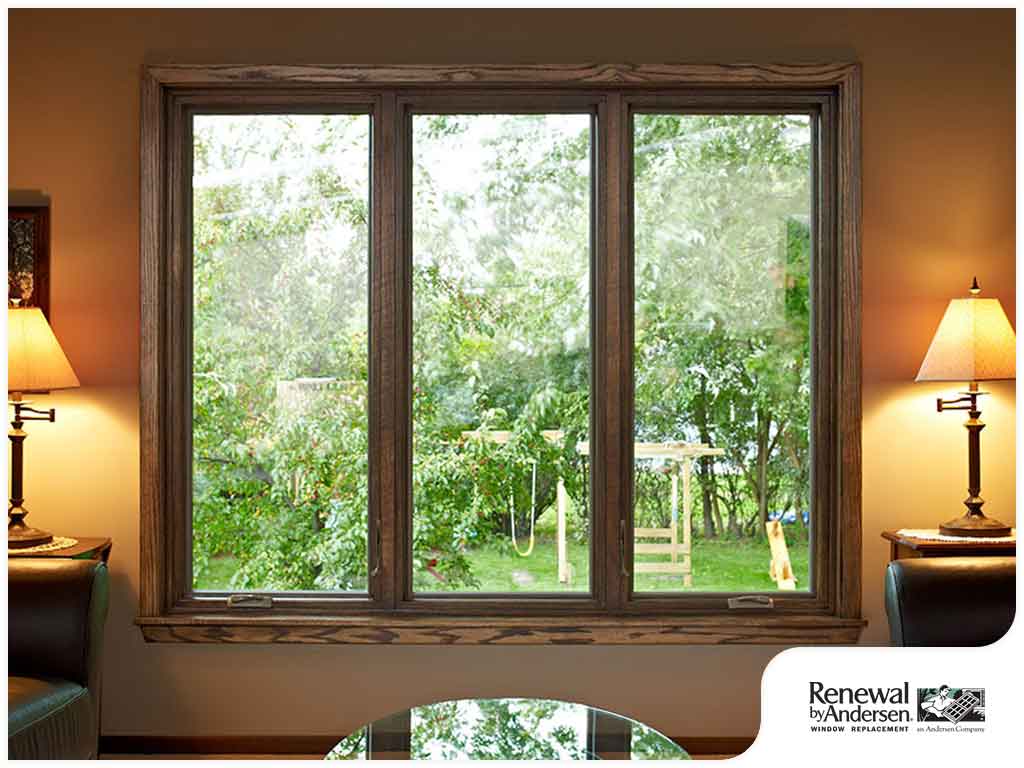 Read on to learn more about this amazing material and why it makes Andersen windows a great choice for any home.
Manufacturing Process
Fibrex is a combination of 40% reclaimed wood fiber and 60% proprietary polymer. Its manufacturing begins with the creation of millions of wood windows each year. Milling is typically used to form intricate profiles in these windows, and the process then creates wood pieces that are too small to be used in other parts of windows. Andersen reclaims and repurposes these unused wood to make Fibrex.
As a first step in the manufacturing of Fibrex, wood fibers are heated to extract all of its moisture. Once the wood is properly dried, polymer is then heated to a specific temperature, and this enables the two materials to combine.
A certain level of pressure is applied to the liquid polymer, allowing the material to encase and fill each individual cell of the wood fiber without crushing it. Once encased, the wood fibers align and bind together, resulting in the Fibrex material that effectively repels moisture and offers the strength and stiffness of wood.
Benefits of Fibrex
Fibrex is found in many of Andersen's replacement windows and patio doors. It's a low-maintenance material that doesn't require repainting. It also does not rot, fade, flake, blister, or peel. Fibrex is engineered to be twice as strong and durable as vinyl; it does not bow and crack in extreme temperatures.
Apart from being stable and reliable in all climates, Fibrex is also an environmentally friendly and energy-efficient material. Its reuse of wood fiber has saved nearly 90 million board feet of lumber. It also meets California's indoor air quality standards, which is one of the strictest in the country.

Renewal by Andersen of Central Pennsylvania installs a variety of windows, ranging from sliding windows to custom windows. Rest assured that our team will be there to guide you from start to finish. Call us at (717) 591-4900 or fill out our contact form to request a free quote. We serve customers in Lancaster, PA.