Some home improvements require a permit, which makes this a matter you must discuss with your contractor to ensure you have the right documents for your project. When it comes to window replacement, many homeowners get confused about whether or not they need to obtain a permit.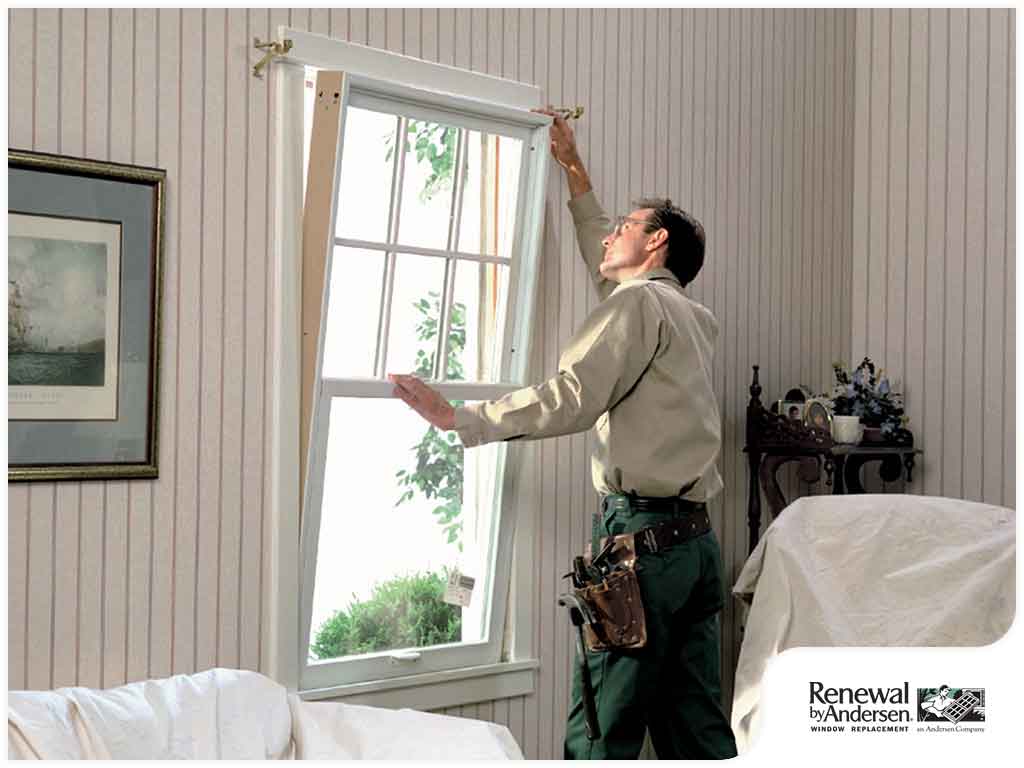 Learn if you need a permit for your new windows in today's blog post.
Does Window Replacement Require a Permit?
A window replacement that involves enlarging the existing opening requires a permit. The most common reasons for expanding an existing window opening are to make space for bigger windows, convert a window into a door or meet fire code or egress requirements.
You'll need to obtain a permit for these projects since expanding the opening sideways usually involves cutting the studs on either side of the window, which can cause the wall structure to become unstable. Even the slightest horizontal enlargement requires a permit.
Who Should Obtain the Permit?
It's the responsibility of the homeowner to obtain a permit for the installation of their replacement windows. However, the process can often be confusing, which is why many contractors offer to help. Make sure to talk about this matter with your contractor to determine who should be responsible for the task. At Renewal by Andersen®, you can count us to guide you in every step of your project.
What a window company does and doesn't do for you says a lot about their reputation. You should think twice about hiring a contractor who pays no attention to building codes. Also, not getting a permit can cause you issues if you decide to sell your home in the future. When the new owner decides to get a home inspection, the data on the documents won't match the structure of your home.
At Renewal by Andersen of Central Pennsylvania, we're your top provider of long-lasting, durable, energy-efficient windows. We install double-hung, picture, sliding and casement windows, just to name a few. Call us at (717) 591-4900 or fill out our contact form to schedule a free in-home consultation. We serve homeowners in York, PA, and nearby areas.