Are you investing in window replacement this season? While new windows already look good on their own, you should still consider adding an interior trim to better accentuate their features. But how do you choose the trim that works best for your home? Renewal by Andersen® of Central Pennsylvania, your premier window company, shares these handy tips: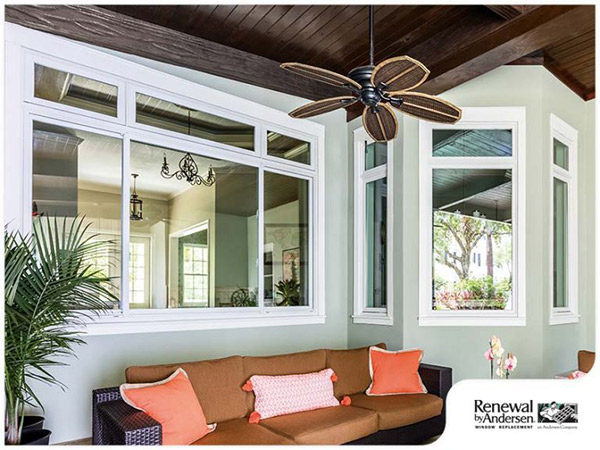 Take into account your home's architectural style. For instance, traditional home styles like Craftsman, Colonial, and Farmhouse, generally have windows accompanied with a simple interior trim. Vintage homes with a more distinctive style, such as Queen Anne, have windows with thicker and more elaborate carved designs. On the other hand, Modern and Contemporary, may feature interior window trim that's even simpler than that found on vintage homes.
Consider a complete window Trim. A complete window trim or casing is recognizable by its simple layer of molding, which surrounds your casement windows on all four sides. This option may also feature multiple layers made up of stacked moldings, allowing for an appealing, more decorative look for your new windows.
Keep it simple with a low-profile interior trim. If you prefer something neater and simpler for your window, then you should go for the aptly named low-profile trim. It lays flat against your interior walls, creating a finished look while still binding your windows to your existing home design. What's more, a low-profile window trim can improve insulation, ensuring that cold air is blocked from entering your space, just as heating energy remains trapped inside your home.
Renewal by Andersen® of Central Pennsylvania is your go-to company for the highest quality replacement windows. When you choose us to handle your window replacement, expect only superior workmanship baked by years of industry experience. We serve the areas in and around York, PA. Call us today at (717) 591-4900 or fill out this contact form to schedule your consultation. We'd love to hear from you!