Operated with a crank that allows the window to swing open like a door, casement windows provide a good balance between beautiful views, effective ventilation and excellent energy efficiency. In this blog, Renewal by Andersen® of Central Pennsylvania shares some tips on how to care and maintain your crank casement windows.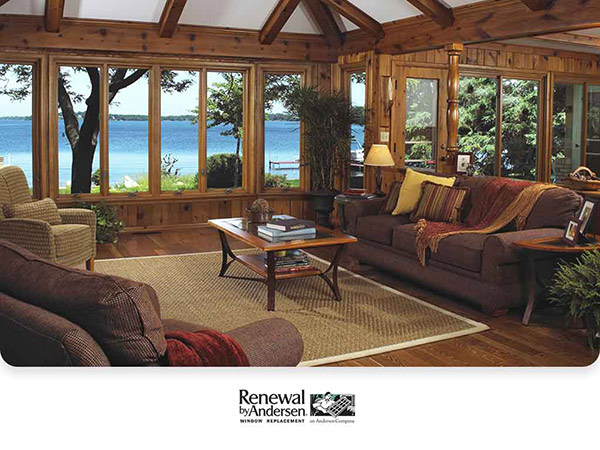 Apply Lubricant to Moving Parts
If your window has moving parts, it will need lubrication. Crank casement windows have three sets of moving parts that need maintenance from time to time: locking mechanisms, operator arms and the crank unit. Before you apply lubricant, see how far the window will open without resistance. If the crank starts becoming difficult to turn, or if it feels like something is grinding in its gears, don't force it. Turn the crank back a few turns. Clean off as much dirt and grit as you can using a brush and, optionally, a handheld vacuum cleaner.
Spray a silicone-based lubricant onto the operator arms and locking mechanisms. Avoid using oil-based lubricants as these tend to attract dust and dirt. Note that operator arms have multiple joints; make sure lubricant is applied to these components. Most crank mechanisms allow removal of both crank and cover. If you can remove it, apply lubricant to the crank mechanism. Allow a few minutes for the lubricant to seep into the joints, then gently open and close the window.
Cleaning the Sashes
Casement windows are traditionally difficult to clean from indoors because the hinges get in the way. Cleaning the window from both sides was the only way to ensure thorough cleaning. Crank casement windows, on the other hand, feature operator arms that open the sashes away from the frame. This creates a gap that lets you reach around the sash and clean it safely while remaining indoors. All Renewal by Andersen casement windows incorporate this feature.
Sash That Won't Sit Flush on the Frame
Casement window sashes are designed to sit flush on the frame when closed. This is what makes casement windows the most energy-efficient operable window style. If the sashes won't fit onto the frame, check if the operator arms need repair. The frame may also have warped from temperature and humidity. In either case, it's best to consult a window company for repairs or replacement.
Renewal by Andersen of Central Pennsylvania is your leading provider of replacement windows. Give us a call at (717) 591-4900 or fill out our contact form. We serve customers in York, PA, and surrounding areas.