Are French patio doors more secure than sliding doors? This topic has long been debated. In this blog, Renewal by Andersen® of Central Pennsylvania, a leading replacement windows and doors company, shares insight on the merits of these two door styles and whether one is really more secure than the other.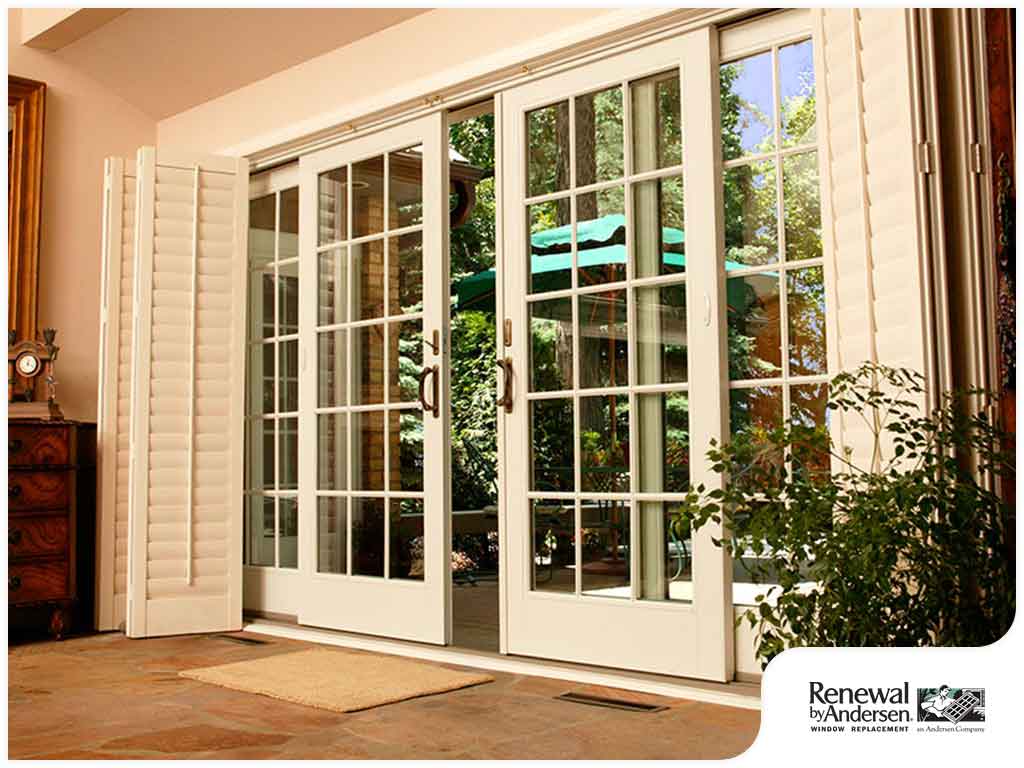 Differences Between French Patio Doors and Sliding Doors
French doors are considered the "traditional" option. A French patio door typically consists of two hinged sashes that meet in the middle when closed. This style hasn't changed significantly since it was originally introduced in Renaissance-era France. The one difference is that whereas traditional French patio doors had small glass panes set into the grilles, today's French doors are fitted with a single large glass panel, with grilles set over the panes.
Sliding doors, like sliding windows, feature sashes that slide along the bottom frame. The weight of the sashes are supported by rollers set in the bottom frame. Sliding doors are typically featured in contemporary style homes because of their sleek, minimalist aesthetic.
Latching Mechanisms
Each door style requires a different type of latching mechanism. French doors utilize a bolt and strike plate mechanism that's similar to the locks used in standard entry doors. Sliding doors, on the other hand, slide sideways, and therefore feature a mechanism that hooks pulls the sash towards the frame.
Which One Is More Secure?
The short answer is: neither one is more secure than the other. Perhaps the reason why people assume that French doors are more secure is because they are more familiar with this option. But in reality, the security of the door comes down to the build quality and the door hardware.
Our French patio doors feature multi-point latches that distribute the locking points along the length of the door, without the need to engage separate locks. Our sliding doors are equipped with a reach-out locking system that pulls the sash towards the frames, making the door more secure.
Renewal by Andersen of Central Pennsylvania is your leading provider of patio doors and popular replacement window styles, including casement windows. Give us a call at (717) 591-4900 or fill out our contact form. We serve customers in York, PA, and nearby areas.