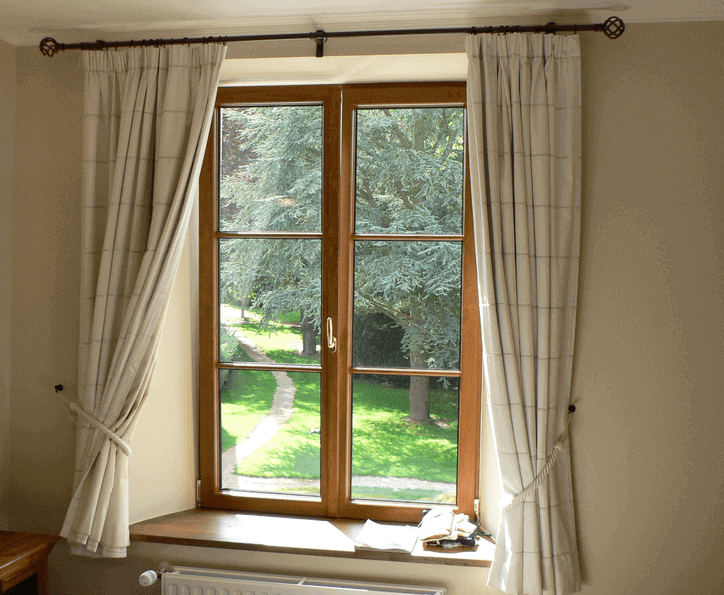 Have you ever looked at a house and thought, "I know I love this place, but I can't tell exactly why…"? It may be that you're drawn to a certain type of window that's being used throughout the home.
There are many different styles and kinds of windows, and most individuals don't realize that they have tons of fabulous choices when it comes to picking one that is best suited for their needs, as well as the architectural design of their home.
To discover the window style that's right for you, answer these questions:
Do you like to let natural air flow through your home?
If you find yourself opening windows for cross-breezes, you'll love single hung or double hung windows.  Single hung windows open from the bottom, and the top is inoperable and cannot be moved. Double hung windows, however, open from either the top or the bottom. Many families with pets and little kids like to have double hung windows, because they can keep the bottom sash — the pane of glass at the bottom —  closed and open the top instead.
Do you find it difficult to open windows using a "pull up" or "push down" motion?
Some people have difficulty opening double or single hung windows because the motion involved is too difficult on their bodies. In this case, casement windows or slider windows can provide better options. Casement windows are hinged, and they are opened using a crank. Usually, they can open to around 90 degrees, which will enable plenty of air to flow. Slider windows will slide from side to side, allowing one panel to slide behind the other for ease of use.
Do you want a window that doesn't open but provides natural light?
In some cases, windows aren't needed for ventilation purposes; instead, they are installed to add light, charm and value to a room. These types of windows are called picture windows. Just as a piece of art on a wall doesn't need to move in order to be a critical component to the overall charm of the décor, a picture window is stationary and merely provides aesthetics and warmth.
Do you want a window that adds more space to your room?
If you're hoping to add space to your room with a deep window sill, try adding a bay window. With its outward shape, it can afford a sill that is perfectly suited for displaying art, plants, books or other mementoes. If it's deep enough, it can even be turned into a seating area, such as a nook for reading or eating.
No matter what you need in terms of windows, you can find one to fit your budget and your desires! Make a list of your wants and needs, and start window shopping today!
photo: wikipedia.org