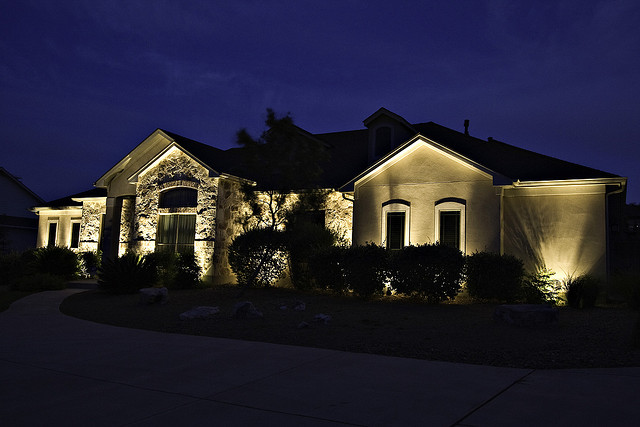 Image: OLP of San Antonio & the Hill Country
Doberman Pinschers and hired security staff may be the ultimate in home security, but most don't have to go to these lengths to make home a safer place to live. Although many homes have electronically-monitored security system in place, are they really necessary and do they really work? And are there other less costly, equally effective ways to deter crime?
Practice Safety
The Home Safety Council reports that the most important factor in keeping a home safe from a variety of dangers is the practice of safety itself. Evaluate your home periodically as a burglar might. Do you keep your windows and doors locked at all times? Do you keep an outdoor key in an obvious place? Do you have a home security system, and, if so, do you regularly engage the alarm?
The point is, even stringent safety precautions are useless unless you take the time to practice safety. Regularly evaluating the condition of your home's locks, upgrading the windows and doors for sturdier models, and investing in a home alarm system are all great places to start.
Make Your Home Unappealing to Criminals
Adding outdoor lighting makes criminals less likely to target your home. Burglars, trespassers and other unwanted visitors rely on getting close to windows without being seen. Installing and using outdoor lighting makes that nearly impossible. Motion-activated lighting leaves the impression of having been seen from the inside of the home.
Next, evaluate the security of your home by attempting to open your doors and windows without a key. Are the locks easily picked or can you remove a window from its tracks? Doors should be solid, sheathed in metal and feature a dead bolt instead of an easy-to-pick, spring-loaded lock model. Installing screws along the top of door and window frames makes them impossible to remove from the tracks but doesn't interfere with normal operation.
More Changes
Do home security systems really work? Short answer: yes. Even in the event your new windows and doors suffer a breach, an electronic monitoring system will automatically alert the police. In addition, many insurers offer discounts to homeowners who install such systems.
Finally, make sure casement, basement and awning windows feature locks. If you live in a high traffic area, decorative bars are effective. Keep shrubs and trees well-trimmed and away from the house to minimize hiding areas. Finally, don't forget to keep upstairs windows and doors locked, too; securing a ladder is an easy matter for a determined criminal, especially if you keep yours in plain view outside your home.