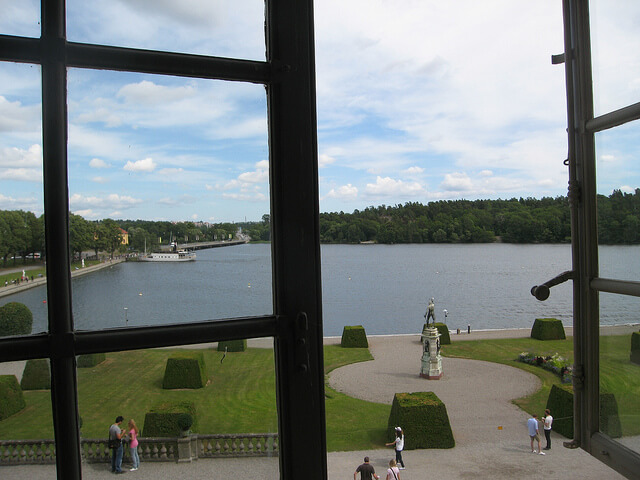 Image: Skellig2008
No matter what Punxsutawney Phil's shadow indicates, spring is right around the corner! And while warmer temperatures and longer days generally mean better moods for everyone, there are real benefits to health and home when you open up your windows to springtime. Here are five reasons why letting the fresh air in will keep your heart happy and your home healthy.
I Love the Fresh Smell of the Indoors, Said No One Ever
You know the feeling: you walk outside, shut your eyes and breathe in deeply. That unmistakably wonderful scent? Fresh air. Chances are the last time you sensed the possibility of spring was, well, last spring.
But opening your windows and letting the fresh air in does more than do your soul good. It also rids your home of stubborn, unwanted odors, removes moisture and trapped carbon dioxide, regulates temperature and saves energy. Even better, it improves ventilation, which when poor causes a number of condition-sabotaging problems, such as mold and damp patches.
Caring for Your Windows
The first day you open your windows is a great time to evaluate their collective condition. Examine the screens for tears and holes; replace them if necessary. Vacuum sills for bugs, dirt and cobwebs. Examine the frame for cracks and drafts, re-stain and add weatherstripping if necessary. Don't forget to test locks for security as well as for seal.
Should your windows need a good clean, use newspaper and rubbing alcohol or vinegar for a quick, streak-free job. Hose down screens with your garden hose and remove or add storm windows if necessary. Although some regions don't require the use of "storms," areas prone to snow, wind and ice will find they prolong the life of the entire window.
Don't Forget the Cheer!
The best part of opening the windows? The fresh air, the birds singing, the sun shining … and the knowledge that in just a few short months' time, we'll all be listening to the unmistakable sound of evening crickets floating through our open, clean, well-cared-for windows.