According to the U.S. Census Bureau, all baby boomers will be aged 65 and above by 2029, and that the population over the retirement age will be around 83.7 million by 2050. That's almost double the estimated population of 43.1 million back in 2012. If you're planning to design your home to be more accessible as you age, you need to incorporate smart and efficient designs to make your life easier.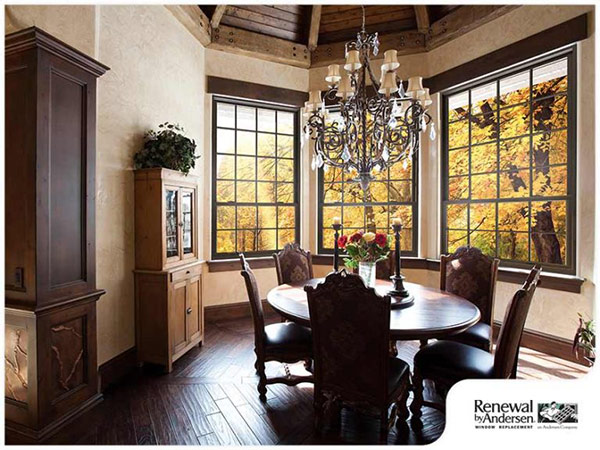 Choosing the right replacement windows is a good place to start. But first, let's understand how windows can help facilitate aging-in-place.
How Does "Aging-in-Place" Work?
This is a design concept that makes use of long-term planning to create spaces that accommodate people of all ages and abilities. The goal is to make thoughtful changes that will permit a resident to live safely and comfortably live at home for as long as possible. These types of remodels are becoming increasingly important as the percentage of homeowners age 65 and older continues to grow.
Tips to Remember When Choosing Windows for Aging
Windows and doors are an important part of the remodeling process to accommodate seniors, especially since more prefer to stay in their own homes rather than at an assisted living or a nursing home. As such, we've suggested some age-friendly features that can make your home remodel more accessible, comfortable and safe.
Low maintenance and Easy to Operate – There are some types that are easy-to-open, such as slider windows that glide along a track. They can be much easier on the back and joints. Windows that have simple, smooth cranks are another easy option. And unlike wood frames that require sanding and repainting or that can rot out, go for frames that are made of materials such as vinyl, as they are simple, energy efficient, and easy to clean.
Lowered Windows – In case of an emergency, you'll need windows that can be easily accessed for a safe exit. Go for lowered windows or taller windows with lower window sills so you'll have a proper egress especially in the event of fire.
When you're looking for excellent double hung windows, make sure to hire our professional services at Renewal by Andersen® of Central Pennsylvania. Call us today at (717) 591-4900 or fill out our convenient contact form. We serve Harrisburg and surrounding PA areas.