With the current climate situation and extreme weather changes, not only are we physically affected by it but also our homes. For most parts, we don't usually notice it until it becomes a big problem. However, it's a different story when it comes to our doors. As we use it on a daily basis, we can't help but to immediately notice any changes therein.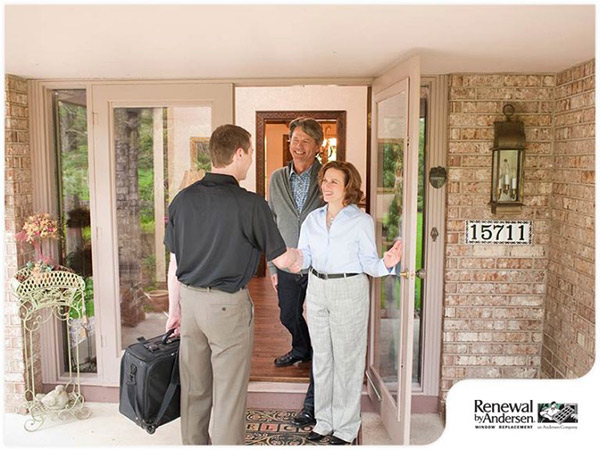 Have you ever wondered why during summer, your wood door seems like it is expanding, while during winter, it seems like it is shrinking? It is not your imagination, there is this thing called seasonal affective disorder for doors.
Renewal by Andersen, your trusted replacement windows specialist, discuss more about seasonal affective disorder and how to prevent its swelling.
Why Does the Wood Door Swell?
Wood is considered as a porous material which reacts instantly to any change in temperature. It is especially penetrable if your door is located in a moist area or is directly exposed to the sun. Door swellage is one of the most popular dilemmas of homeowners, especially if it has been your door since the establishment of your house. Old, dilapidated doors are not only aesthetically unpleasing, more than that, it slowly ruins your structure.
How to Prevent Swelling?
There are many ways to prevent swelling. You can minimize its exposure to moisture by opening your sliding windows, or setting-up a shade if it is directly exposed to the sun. However, these are only applicable to the early stages of your door life. If you notice that your wooden doors are already deteriorating, worst, decaying, your only recourse is for it to be replaced.
Door replacement will not only prevent the damages that it can cause to your structure. If you are already tired with the existing ambiance it gives, it helps to alter the mood of your house. From your traditional wooden doors, you can choose from a patio door, hinged and sliding french doors, or sliding contemporary doors, etc. It is best to contact your most trusted contractor for consultation.
Luckily, Renewal by Andersen does not only specializes in windows but also in door replacement. You can call them up at (717) 591-4900 to schedule a consultation. We serve in Lancaster, PA and its nearby areas.