Your window's overall performance depends on not just one, but three elements: glass, frame and installation. Many companies focus on a single element of their replacement windows — their brand of Low-E glass, for instance — with only a passing mention on the others, if at all. The truth is, one good element wouldn't be worth anything if the others fall short.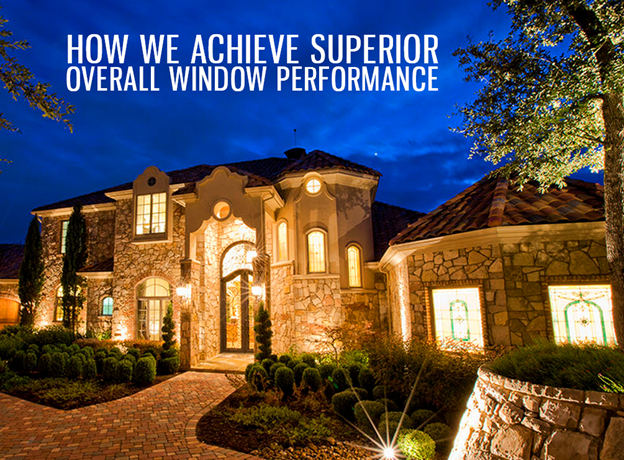 Renewal by Andersen® believes that you should be getting your money's worth. You're not paying for just coated panes of glass, or insulated window frames: you're paying for energy-efficient replacement windows in Lancaster, PA, that make your home comfortable.
Low-E Glass
High-Performance™ Low-E4® glass is the standard offering from our own line of low emissivity (Low-E) glass. Our replacement windows come with a standard double-glazed installation. It has the following features:
The outer pane exterior features a metal oxide coating that makes the outside surface easier to clean, causes rainwater to sheet, and reduces water spotting up to 99% when activated by sunlight.
The inside surface of the outer pane features our standard Low-E coating that filters as much as 84% of UV rays and 58% of solar heat, while allowing all visible light through.
The airspace is optionally filled with a harmless argon gas blend that further reduces heat conduction.
For better energy efficiency, you can upgrade your windows in Lancaster, PA, to have High-Performance™ Low-E4® SmartSun™ glass. This filters up to 95% of UV rays.
Fibrex® Material
Our decades spent on developing the ultimate window frame have led us to develop our Fibrex material, a composite of wood fibers and polymer. It combines wood's stability and strength with vinyl's low maintenance, plus the insulation properties of both materials.
Professional Installation
Even the best casement or sliding windows in Lancaster, PA, call for proper installation. That is why every single Renewal by Andersen installer undergoes factory training and certification before they can install a single replacement window. We believe in the quality of our installations so much that we back each one with a limited warranty. After all, we want you to get your money's worth and enjoy your replacement windows for a long time.
If you'd like to know more about our high-quality replacement windows, call Renewal by Andersen of Central PA at (717) 591-4900 or fill out our contact form.