Unless your windows get damaged by natural disasters, you will likely only need to replace your windows once in a lifetime. This makes it all the more important to carefully choose the right replacement windows.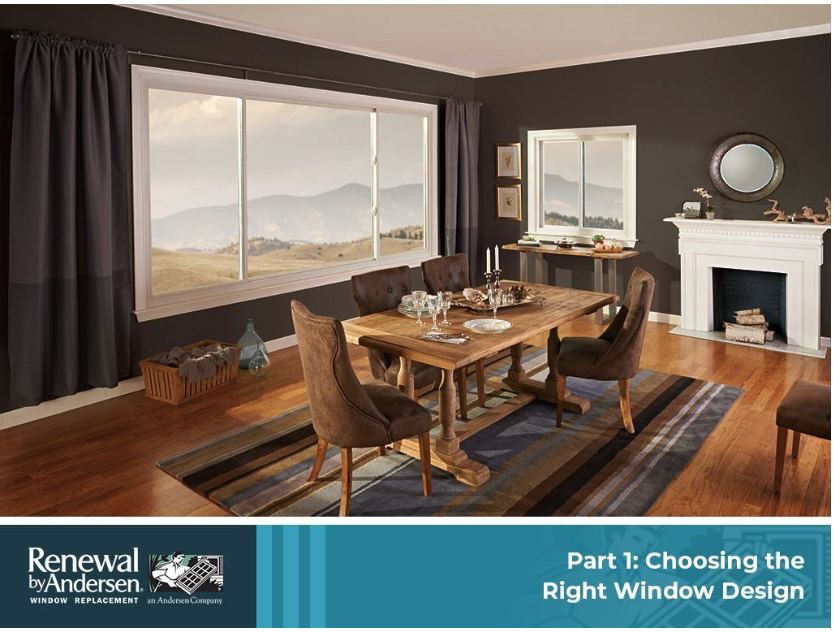 What Makes Choosing the Right Window Design So Important?
We've all heard the cliche, the eyes are the windows to one's soul. When we take that into the context of home building, we can consider the windows to be the element that represents your home's soul, reflecting the personality and tastes of its owner: you.
Windows also complete your home's overall design, so it's crucial to choose windows matching your property's architectural style. Additionally, window design dictates functionality. Interested in superior energy efficiency? Picture windows are the way to go. Looking to improve natural ventilation in your home? Casement windows are right up your alley. Want both? How these functions are met will depend largely on how your replacement window is designed.
How to Choose the Right Window Design
Look for windows that match your home's architectural style
Windows are an important element in your home's overall design. Fortunately, window styles range, ensuring there's one that will match your home perfectly, whether your property is traditional- or modern-themed.  
Understand the exact function you want a window to serve
The basic function of a window is to let in light and air, but it also serves other purposes. Getting to know what each window style has to offer will help you narrow down options and zero in on the best choice for you and your home.
Think about your home's interior, too
Choosing windows based on architectural styles focuses on matching exteriors. However, you should also visualize how a specific type of window and its design will blend in with your home's interior.
Quick Tip
Can't find a window design that ticks all the boxes for you? Ask your local window expert about customization options you can take advantage of.
In the next part of this blog series, we'll be taking a look at another important factor in choosing the right replacement windows: materials. Stay tuned!